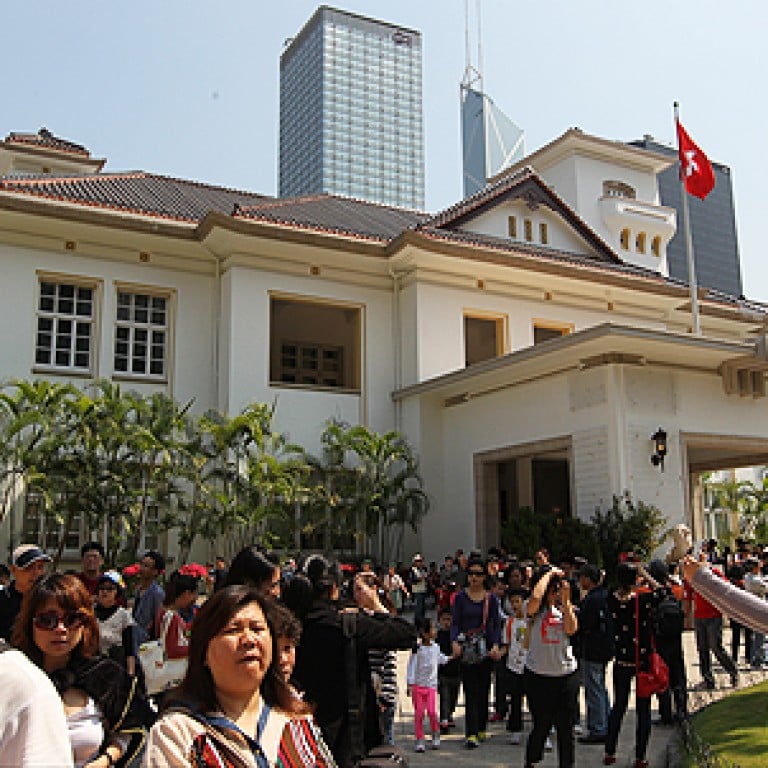 'One man, one vote' urged for 2017 chief executive panel
Pan-democrats want 'one man, one vote' to choose chief executive nominating committee, but rivals say that may flout Basic Law
Pan-democrats have suggested that the nominating committee for the 2017 chief executive election should be elected by all 3.2 million registered voters.
The Alliance for True Democracy also proposes that a candidate with the support of at least an eighth of nominating committee members, or with nominations from a certain proportion of the city's voters, should be able to stand for the top job.
These were among seven initial views on Hong Kong's first election under universal suffrage endorsed last night by the alliance, formed by 27 lawmakers from 12 political groups.
But three members of radical group People Power withheld their endorsement, saying they needed time to think about it.
Questions have already been raised by pro-Beijing lawmakers about whether the proposals are in line with the Basic Law.
Elsie Leung Oi-sie, deputy director of the Basic Law Committee, said the suggestions could be impractical because they would mean two rounds of "one man, one vote" elections. But convenor Joseph Cheng Yu-shek said: "We respect the Basic Law and fully intend to fulfil its requirement of a broadly representative nominating committee."
New People's Party lawmaker Michael Tien Puk-sun said he emphasised at a meeting with Beijing liaison office director Zhang Xiaoming yesterday that pan-democrats must not be blocked from the chief executive election. He "felt Zhang understood what we said".
Party chairwoman Regina Ip Lau Suk-yee quoted Zhang as saying Beijing was determined to implement universal suffrage in 2017. "Mr Zhang said there was no question of screening out pan-democrats from the chief executive race and that not all pan-democrats confront the central government," she said.
NPC deputy and pro-Beijing lawmaker Ip Kwok-him said it could be "impractical" to introduce universal suffrage for the nomination committee, despite agreeing that its electoral base should be broadened.
Ip said Zhang had adopted a positive attitude towards former Democratic Party chairman Martin Lee Chu-ming's proposal that at least five candidates be admitted into the 2017 race.
The alliance will commission academics to draft a proposal. It is also demanding two rounds in the public voting stage and that the chief executive can have a political party background.
Leung, a former secretary for justice, said it would not be practical to allow all eligible voters to elect the nominating committee before candidates were chosen by universal suffrage.
The 1,200-strong election committee is currently elected by about 240,000 voters.
This article appeared in the South China Morning Post print edition as: Citywide poll bid for 2017 vote panel