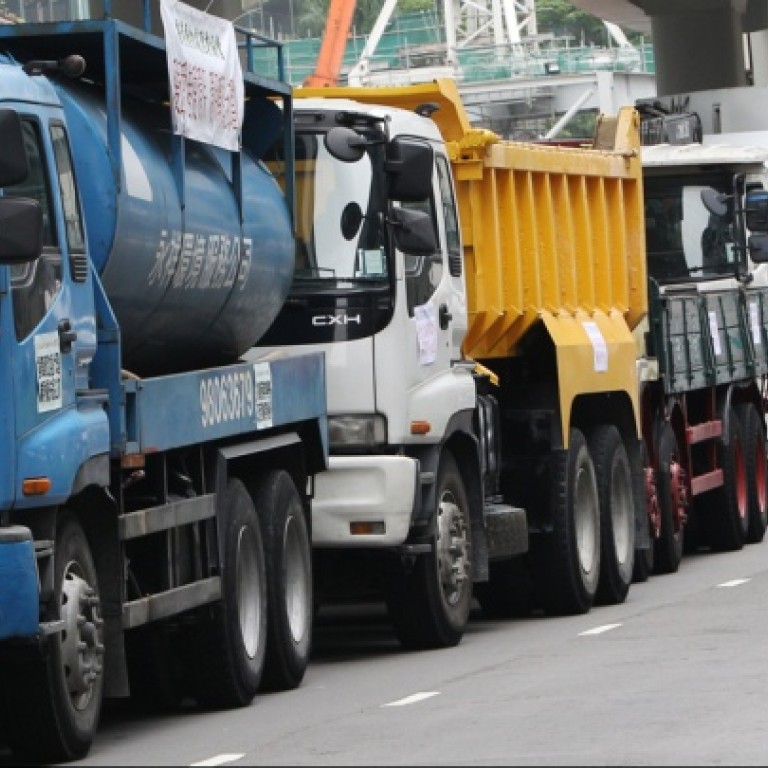 Funds sought for diesel phase-out
Environmental officials are believed to be seeking more funds to replace dirty vehicles amid a surge in applications for the grants
An unexpected last-minute surge in applications has prompted the Environmental Protection Department to seek more money for its replacement-grant scheme for old polluting diesel vehicles.
The three-year, HK$540 million scheme, aimed at 28,000 vehicles at least 12 years old that conform to outdated European emission standards set in 1996, is due to close at the end of next month.
The department is refusing to say whether it will be extended, as transport operators have asked. But the agenda for Wednesday's meeting of the Legislative Council environment affairs panel, submitted to the panel yesterday, shows the department plans to seek unspecified extra funds.
A source familiar with the situation said funds were needed as there had been a surge in applications from owners of heavy vehicles, especially coaches.
Since its introduction in 2010, the scheme has attracted applications from the owners of about 5,000 Euro II vehicles. The government reported in November that about 4,000 applications with a total of HK$340 million in grants had been approved.
Yesterday, the department's website was still saying the scheme would not be lengthened beyond the June deadline.
The transport trade has been asking for an extension until the launch of a HK$10 billion scheme to replace all vehicles built before the more stringent Euro IV standards were introduced in 2005.
This scheme, which offers a replacement grant of 21 per cent for Euro II vehicles, against 18 per cent being offered under the current scheme, is not likely to begin before summer next year.
Friends of the Earth environmental affairs manager Melonie Chau Yuet-cheung said she was puzzled by the surge in applications under the existing scheme, given the supposedly more attractive one ahead. "There is a question mark hanging over us."
Motor Traders Association secretary general Johnson Li said some operators were hesitating over replacing their worn-out vehicles at this stage.
"It seems the HK$10 billion scheme is unlikely to be ready before the middle of next year, and some operators have difficulty in making a decision right now since there will be at least a year of vacuum with no replacement grant after June," he said.
In 2010, the government secured HK$540 million funding for the Euro II scheme on the assumption that up to 26 per cent of the then 28,000-strong Euro II commercial diesel vehicle fleet would take up the grants.
Leung Kun-kuen, chairman of the Kowloon Truck Merchants Association, said some operators were adopting a wait-and-see attitude as the new scheme had not been finalised.
Officials said some motor vendors and vehicle body builders said they were being affected by the uncertainty as some transport operators had held up their replacement plans.
This article appeared in the South China Morning Post print edition as: Funds sought for diesel phase-out