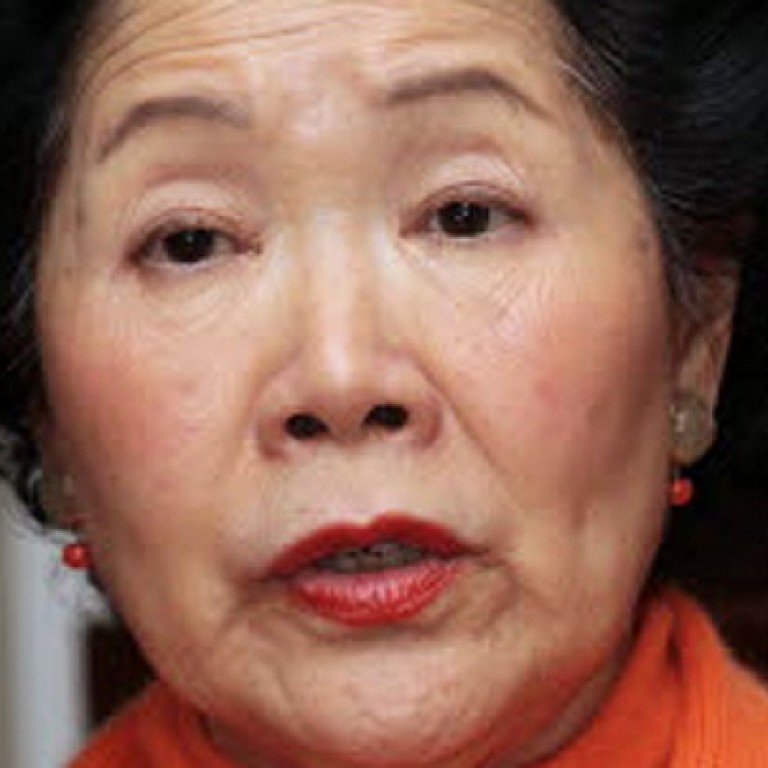 Gauging reaction of mainland China to policies not viable, says Anson Chan
Officials won't know how to implement directive without clear guidelines, says Anson Chan
Former chief secretary Anson Chan Fang On-sang has questioned the feasibility of an Executive Council requirement that all policy proposals factor in likely mainland reaction.
Rita Fan Hsu Lai-tai, a member of the National People's Congress Standing Committee, has meanwhile said the directive doesn't pose a threat to Hongkongers' interests.
The leaked memo, which first appeared in a Chinese-language newspaper, said: "From June 1, an assessment on mainland perception and related public relations measures will become … mandatory … for all Policy Committee papers."
Speaking in a radio interview, Chan said carrying out the directive could be impractical.
"First of all, there is the problem of 'how' … do we need to consult the mainland, and what is the subject of consultation? Is it Beijing's liaison office in Hong Kong, the Hong Kong and Macau Affairs Office or other mainland organisations?" Chan said.
"I am not saying we don't need to consider the mainland's reaction … but unless you issue a clear guideline to the officials, those officials in charge wouldn't know how to start the assessment." She urged Chief Executive Leung Chun-ying to clarify the matter.
Chan said there had been no requirement before the handover to assess British reaction to domestic policies, even when these had significant implications for British commercial interests.
"We often argued with the British because we knew we served the people of Hong Kong," she said.
Referring to Leung's remark on Thursday that the debate about whether to make a donation to victims of the earthquake in Yaan , Sichuan quake given the corruption of mainland officials could be "unfair for the majority of diligent and people-oriented mainland officials", Chan said: "If Leung wants to win the trust of Hongkongers, he has to convince us that he agrees with our values … and stands on our side."
Fan said the requirement to factor in mainland reaction to policy proposals would not compromise the interests of Hongkongers.
"Even if there weren't a black-and-white requirement, we all know [the mainland's reaction] needs to be considered … I think the government was just learning a lesson," Fan said.
The Leung administration has faced criticism from mainlanders for policies that affect their interests, especially a limit of two tins on baby-formula to stop traders snapping up copious supplies to take back across the border.
This article appeared in the South China Morning Post print edition as: Memo on policies' mainland impact seen as too vague