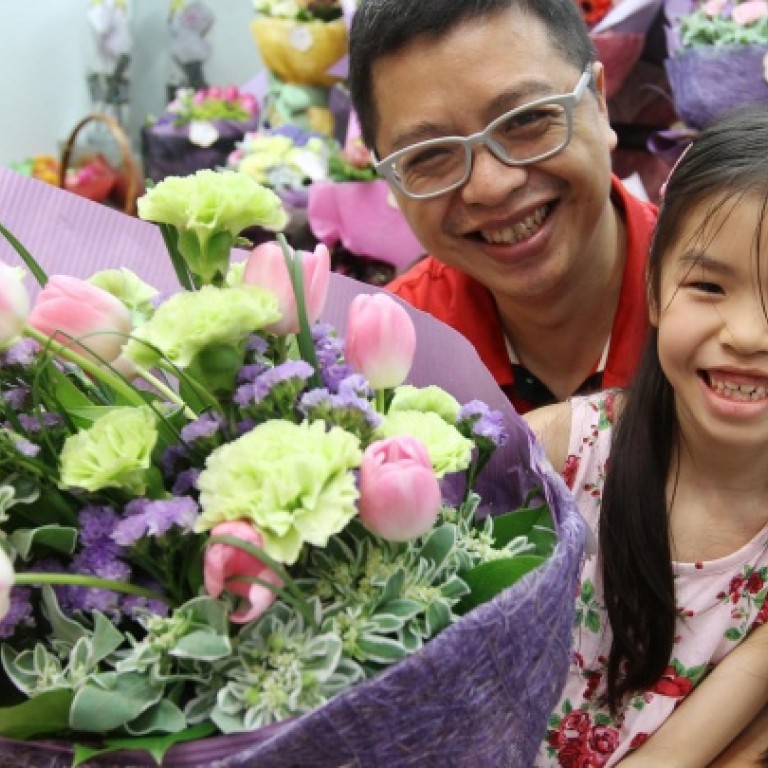 Love it or hate it, mums enjoy attention on Mother's Day
You may dislike the marketing of Mother's Day, but you can still show your mum she matters
Today is Mother's Day - an occasion some families treat as a chance to show mum some thanks for all her hard work, but which others dismiss as just another commercial exploitation of human nature.
Either way, it's hard to ignore.
It is celebrated on various days in many parts of the world, most commonly in March or May. Hong Kong sticks to the United States practice and celebrates Mother's Day on the second Sunday in May.
However, in Britain and Ireland it has always traditionally been the second Sunday in March - a distinction that has saved the blushes of many an irresponsible expatriate living in Hong Kong. When calling back home on a Sunday night only to be told by another family member that one hadn't even sent even a card to their dear old mum for Mother's Day, this was always a get-out-of-jail card.
"Well it might be Mother's Day over there but it isn't here in Hong Kong," you'd say. The fact that you're bound to forget the Hong Kong version as well is neither here nor there.
The celebration of Mother's Day began in the United States in the early 20th century. Moved by the 1905 death of her own mother, Anna Jarvis, who never had children of her own, was the driving force behind the first Mother's Day observances in 1908 in Grafton, West Virginia. Jarvis stressed the singular "Mother's Day" rather than the plural "Mothers' Day", as it was all about your very own mother.
Largely through Jarvis's efforts, Mother's Day came to be observed in a growing number of cities and states until US President Woodrow Wilson officially set aside the second Sunday in May in 1914 for the holiday.
Unfortunately like all well-intentioned gestures that suddenly take off, the marketing men could smell there was money to be made from it all.
What started as a way of showing your mother how much you cared was soon hijacked by rampant commercialism. Within a few short years the only way to show your mother how much she meant to you was by buying her flowers, greetings cards and sweets that she said she didn't want in the first place and that she generally thought were a complete waste of money.
But don't let that fool you. Of course they enjoy the attention. They just don't want you making too big a fuss. That's just how mums are.
This article appeared in the South China Morning Post print edition as: How to thank the No1 lady in your life