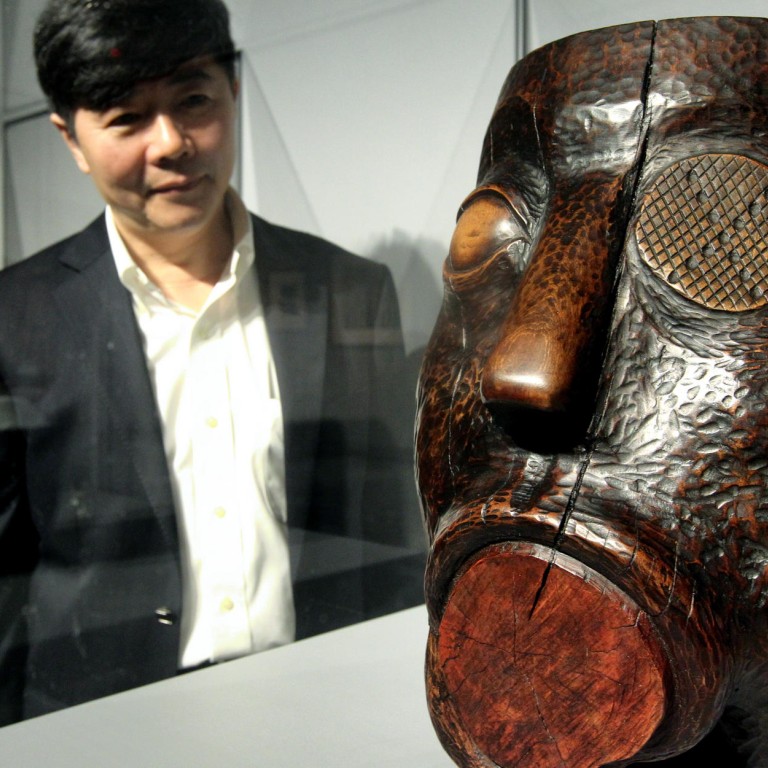 Art with political twist goes on show
Works from decade after Cultural Revolution shift focus from monetary to historical values
Political artworks from the first decade after the Cultural Revolution - by artists in the new arts hub museum collection that is yet to be seen by the public - will go on show across the harbour tomorrow.
Over 100 works by 22 artists - including Ai Weiwei , Ma Desheng and Wang Keping - are featured in the "Light Before Dawn: Unofficial Chinese Art 1974-1985" exhibition at the Asia Society Hong Kong Centre, ahead of next week's Art Basel debut in the city.
Alice Mong, executive director of the centre, said the focus had long been on the monetary value of Chinese contemporary art, but she hoped the exhibition could put the artworks back into cultural and historical context.
Artists on show come from three groups that emerged from the Cultural Revolution - No Name (Wuming), Stars (Xingxing) and Grass Society (Caocao).
Co-curator Kuiyi Shen, director of Chinese studies and an Asian art history professor at University of California San Diego, said the featured works represented the roots of today's Chinese contemporary art. "These works have not had a chance to exhibit in a long time," said Shen, adding that some of the art had been banned from being shown on the mainland for a time.
Works from the No Name group were mainly still life and landscape paintings, while Grass Society artists explored ink art under Western influence and examined political propaganda, which dominated art during the Cultural Revolution.
Star artists, however - such as Ai, Wang and Ma - projected a strong desire for artistic and expressive freedom, said Shen. The group staged its first exhibition in 1979, without approval, and was banned. The artists subsequently used their art to protest against a lack of artistic freedom.
This can be seen in Wang's 1980 wooden sculpture , said co-curator Julia Andrews. The sculpture features a man whose eye is blinded by a coin and his mouth stuffed with a cork. She said speaking the truth was an issue at the time. Andrews is a Chinese art specialist and art history professor at Ohio State University.
Some of the artists featured are also part of the M+ Sigg Collection, which was acquired from Swiss collector Uli Sigg last year. The West Kowloon arts hub's visual culture museum M+ received 1,463 pieces as donations and paid HK$177 million for 47 works.
The exhibition runs until September 1.
This article appeared in the South China Morning Post print edition as: Art with political twist goes on show