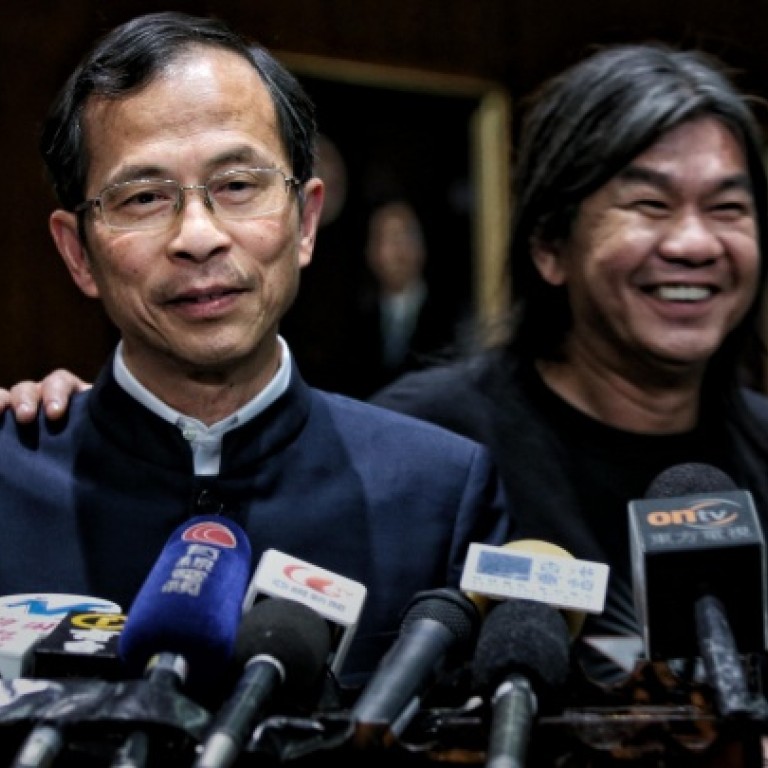 Opinion divided as Legco chief cuts off filibuster debate on budget bill
Deadlock has become a no-win situation, says Jasper Tsang; pan-dems outraged, but pro-Beijing camp welcomes move to end budget debate today
Legco president Jasper Tsang Yok-sing ruled yesterday that weeks of filibustering by radical lawmakers to block passage of the budget bill had to end by 1pm today.
His decision to axe the debate, however, has sparked controversy over the use of his power.
Pan-democrats - including those who distanced themselves from the filibustering - accused him of fitting the legislature into the administration's agenda.
The decision came on the 10th day of a marathon debate over the annual appropriation bill, which received more than 700 amendments from four lawmakers from People Power and the League of Social Democrats. The amendments were compressed into 148 debates but only 17 had been completed.
In a closed-door meeting with lawmakers yesterday, Tsang said he had decided to set a deadline for the filibustering bid and group all remaining debates into one. That would allow the bill to be passed before next Tuesday, six days after the government's "fiscal cliff" deadline tomorrow.
Tsang said he formed his view after fruitless talks on Friday between Financial Secretary John Tsang Chun-wah and the radicals, whose demands for a universal HK$10,000 handout and a consultation on a universal pension scheme have been rejected.
"The filibuster has become a no-win situation," the Legco president said. "[The radicals] have failed to threaten the government into yielding to their demands, the government is encountering financial difficulties and Legco is paralysed."
Tsang, who will have axed his second filibuster in two years, insisted he was exercising the president's power and duty enshrined in the Basic Law - the city's mini-constitution - and Legco's rules of procedure.
The rules of procedure make no mention of the handling of filibusters, but the president is empowered to make decisions "if he thinks fit" and to "be guided by the practice and procedure of other legislatures".
Tsang said he would publish a written explanation of his decision in coming days and stressed that he had "a very strong case".
The decision was widely applauded by the pro-establishment camp, which filed a joint petition calling for Tsang to end the filibuster last week. The pan-democrats, on the other hand, were outraged, saying it was unacceptable.
Two People Power lawmakers, Wong Yuk-man and Albert Chan Wai-yip, were expelled from the meeting after protesting against the decision.
Democratic Party chairwoman Emily Lau Wai-hing said Tsang had abused his power and "opened a very bad precedent".
"It gives an impression that the legislature is fitting into the administration's agenda," she said. "The president has the duty to defend our rights to speak but he is not acting independently and with dignity."
Ip Kwok-him, of the pro-Beijing Democratic Alliance for the Betterment and Progress of Hong Kong, said the pan-democrats should seriously consider reviewing the rules of procedure.
This article appeared in the South China Morning Post print edition as: Opinion divided as Legco chief cuts off filibuster