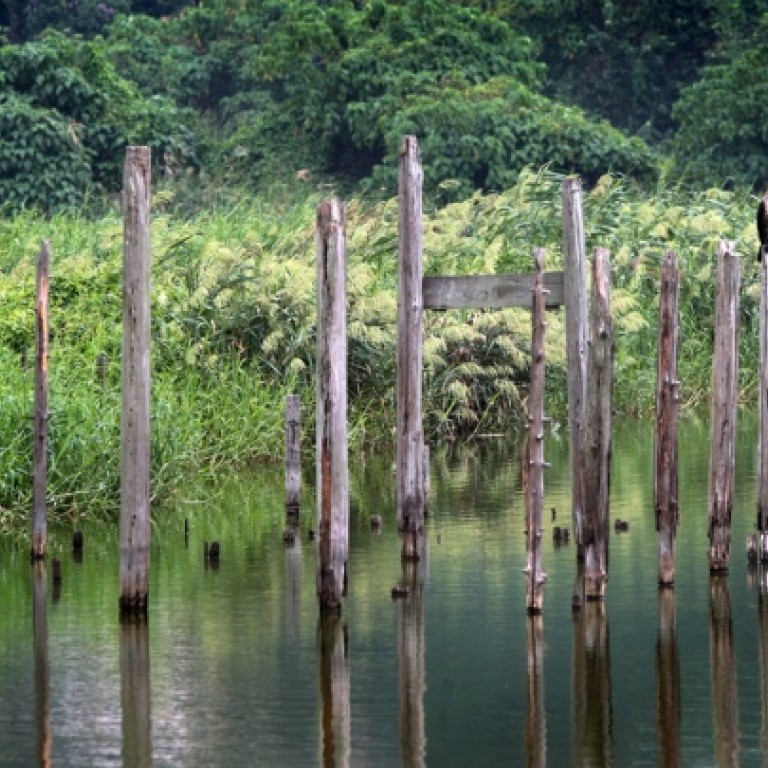 WWF nonprofit ends union with wetland developer Cheung Kong
Green group pulls out of Cheung Kong partnership as it is 'not confident' plans for project match its conservation objectives
Development plans by property giant Cheung Kong (Holdings) suffered their second blow in a week after the developer's green-group partner in a controversial wetlands housing project pulled out.
WWF Hong Kong announced yesterday its immediate withdrawal from the Fung Lok Wai project near the Mai Po wetlands, saying it was not confident the form of the proposals would meet conservation objectives.
The move came a day after Cheung Kong said it would refund deposits and cancel the sales of hotel suites at its Apex Horizon project in Kwai Chung after a securities watchdog probe found the deals were unauthorised investments.
The developer obtained approval for the environmental impact assessment for the frequently delayed Fung Lok Wai project and will take it to the Town Planning Board this summer, having been told it cannot seek any further deferrals.
Cheung Kong said the project would proceed, but the Environment Bureau said it would first need a new partner.
WWF said in a statement that "divergent views still exist among the public, the project proponent and WWF on the project's fundamental principles". "WWF is not confident that the conservation objectives set for this project are achievable if it continues to proceed in its current form."
The partnership with the developer put WWF's reputation and credibility at risk, and also stoked tension with other green groups.
In 2005, the group signed an agreement with Mutual Luck Investment, a subsidiary of Cheung Kong, to act as an adviser. The plan was to develop 5 per cent of an 80-hectare site into 19 residential towers, turning the rest into a wetland nature reserve.
WWF, whose patron is Chief Executive Leung Chun-ying, wanted a wetland trust model, in which the land ownership and management of the nature reserve are transferred to a trust overseen by an independent board with wetland experts.
But the government proposed in 2011 that the land ownership should remain with the developer with funds for the reserve provided by the Environment and Conservation Fund.
A spokeswoman for Cheung Kong said it "understands and respects" WWF's decision.
The government's proposal to change the model "runs against the 20-year-old trust concept advocated. The company has reservations about it", she added.
The developer also noted that some green groups had called on donors to withdraw funds from WWF which was an unfair attack.
Peter Li Siu-man, from the Conservancy Association and a key opponent of the project, said WWF's withdrawal would cost the developer more time, but would not stop the project.
This article appeared in the South China Morning Post print edition as: WWF ends union with wetland developer