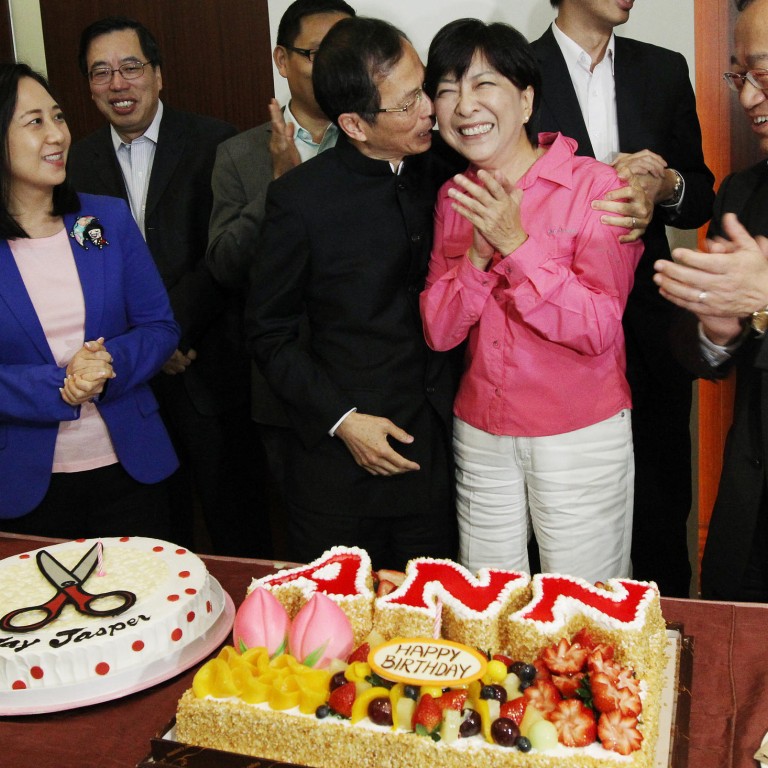 Tsang's deadline ends filibuster and bill delay
After 55 hours spent debating 17 of 710 amendments, Legco president says enough is enough and acts to speed up discussions to approve budget
All 710 amendments to the budget bill - mostly filed by four radical pan-democrats as part of a filibuster - were vetoed in the Legislative Council last night as the government edged away from the possibility of running out of cash by next month.
After one of the legislature's longest debates, the annual appropriation bill was expected to be passed by a safe margin early next week.
Some 50 inclusion motions - reflecting the passage or rejection of amendments - and a third-reading vote are still pending.
Handling of the bill has been speeded up since Monday when Legco president Jasper Tsang Yok-sing set a deadline for the marathon debate with most of the amendments yet to be debated.
The amendments, seeking to cut the expenses of each government department, were submitted by League of Social Democrats lawmaker "Long Hair" Leung Kwok-hung and three People Power lawmakers.
They were trying to force the government to respond to their demands for a consultation on a universal pension scheme and payment of a universal cash handout of HK$10,000.
Publishing the reasons for his ruling yesterday, Tsang said there was no rule to follow about ending a debate in a filibuster so setting a deadline was "the only appropriate course of action in accordance with the Basic Law and the council's rules of procedure".
He noted that a total of 55 hours had been spent in debating the first 17 amendments by the time he made the decision and a further 390 hours would have been needed to conclude the debate and put the amendments to the vote.
"The functioning of the council has been seriously disrupted," he said. "In the circumstances, I consider it appropriate to exercise my power under the Basic Law to ensure the orderly, fair and proper conduct of meetings.
"In reaching this conclusion, I believe I have struck a balance among all relevant factors, including the rights of members to participate in the legislative process, the use of filibuster as a tactic to bargain with the administration, the smooth conduct of council meetings and the proper functioning of this institution."
Civic Party leader Alan Leong Kah-kit, who did not participate in the filibuster, said he was disappointed Tsang had offered only a legalistic explanation and avoided the question of whether his ruling was "too much inclined towards the executive arm" of the government.
"[Ending the filibuster] is not a legal question but a political question, which can only be dealt with politically," he said. "If I were the president, I would stand firm until the executive arm showed due respect to the legislature."
This article appeared in the South China Morning Post print edition as: Tsang's deadline ends filibuster and bill delay