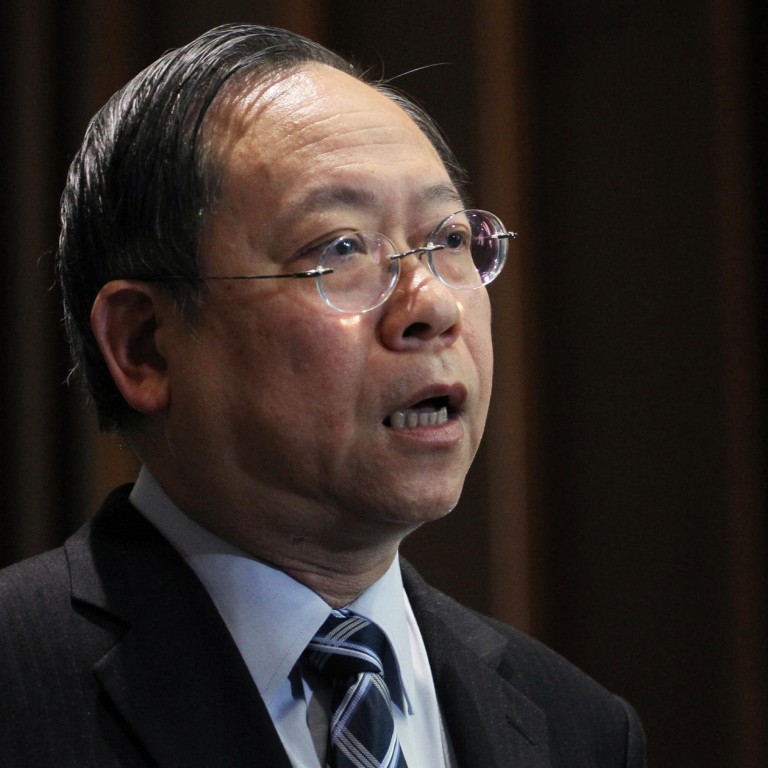 Security chief Lai Tung-kwok stops short of apology for rape remark
Responses leave Lai Tung-kwok 'uneasy', but he makes no attempt to withdraw the comment
The security chief admitted yesterday that he felt "uneasy" after reading e-mails responding to his suggestion that women should drink less to avoid being raped, but he appeared to be standing by the comment.
He did not withdraw the remark or apologise despite demands to do so.
"I did not mean to put the blame on victims [of rape and sexual abuse]," Secretary for Security Lai Tung-kwok said.
On Tuesday, Lai appealed to young women not to drink too much, as the latest government statistics showed the number of rapes in the first quarter of the year had increased almost 60 per cent, to 35 cases.
With his words coming under fire, Lai said he had replied to e-mails and would "listen humbly to suggestions". He also asked victims to step forward to report rape and said the police would do all they could to bring the attackers to justice.
Women's groups said his response was not satisfactory and repeated calls for him to withdraw his original comment and apologise.
"He has put some victims through a second trauma," Linda Wong Sau-yung, of the Association Concerning Sexual Violence Against Women, said. "What he said has distressed many of those who have been violated.
"He has rubbed salt into victims' wounds, so he should apologise for that."
Wong said they had received calls on their sexual abuse hotline from upset victims.
"He needs to withdraw the statement," she said. "It may have been a gentle reminder, and I don't doubt his good intentions, but it's also a judgment - an incorrect judgment and assumption. I'm worried this wrong logic will cause women to misunderstand and think that if they drink less, they'll avoid being raped."
Si-si Liu Pui-shan, from the Federation of Women's Centres, said: "Research tells us that most women who suffer sexual violence don't report it out of shame, and his statement affirms these fears and feelings.
"He explained his intentions, but intentions are one thing; the effects are another. What he has done is put the blame on the girls."
Liu said it raised concerns about how low on the agenda gender issues were for high-ranking officials.
"Anyone who knows anything about gender issues would know this is not something right to say. Lai is just one example."
Lawmakers Helena Wong Pik-wan and Claudia Mo Man-ching also called for an apology, with Wong saying Lai should consider resigning.
This article appeared in the South China Morning Post print edition as: Security chief stops short of apology for rape remark