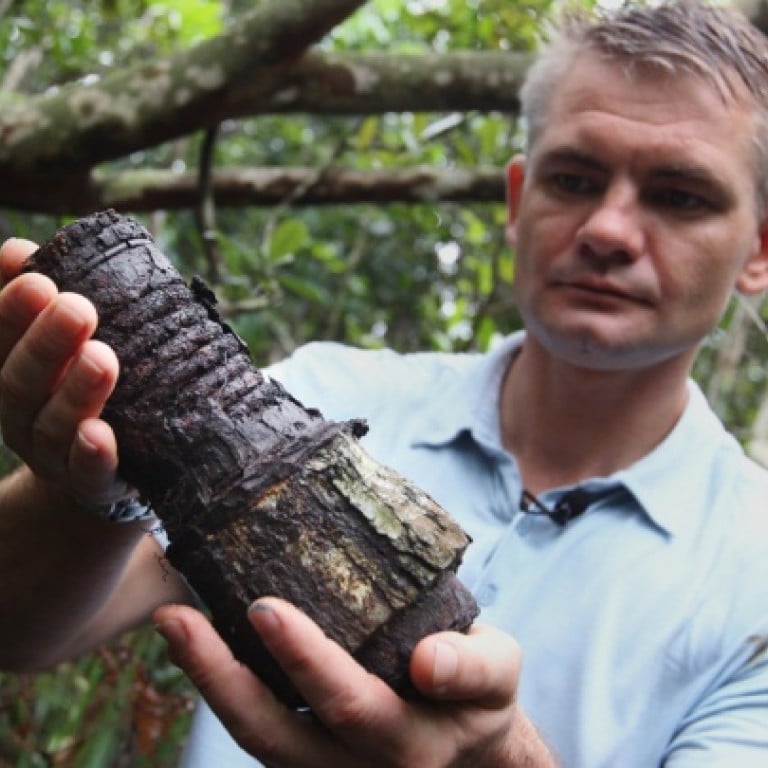 Site of crashed US warplane found in Hong Kong's Tai Tam country park
Military buff hopes to solve riddle of US airmen killed during bombing of HK
A local amateur military historian has unearthed the site of a second world war plane crash that could solve the 68-year-old riddle of two missing US war planes and their crew.
The hunt is now on for evidence such as the crewmen's identifying dog tags that could see the site declared a war grave and trigger a US government probe.
The site - hidden in bush in Tai Tam Country Park - was discovered by engineer Craig Mitchell on November 2011, but he has only made its whereabouts public after months of painstaking investigation established beyond doubt that the site is genuine.
Hong Kong-born Mitchell, 33, spent 18 months piecing together aircraft wreckage and combing archives to confirm that the wreckage is that of a TBM-Avenger that took part in the US bombing of Japanese targets in the city on January 16, 1945. It was the heaviest day of bombing of Hong Kong during the war.
Mitchell is in talks with the US consulate. If human remains are found, the US military could identify the airmen by their DNA.
He found the crash site while looking for a Japanese gun position from the Battle of Hong Kong in December 1941. He is keeping it secret to avoid contamination.
Six TBM-Avengers were lost on that January 16. Other pilots reported that four of them crashed into Victoria Harbour, leaving two unaccounted for.
Two were involved in a mid-air collision, and Mitchell has determined that one of these is the plane he has found. He has since found out the crewmen's names.
"If we find irrefutable evidence, like human remains or dog tags, we will first need to inform the police and they'll take the initiative.
"They will have to conduct an investigation to ensure it wasn't recent or due to criminal activity," Mitchell said.
The US has a dedicated team that searches the world for those classed Missing In Action.
There is already an official grave in a military cemetery in Iowa for the five crewmen who perished.
This article appeared in the South China Morning Post print edition as: Site of crashed war plane found