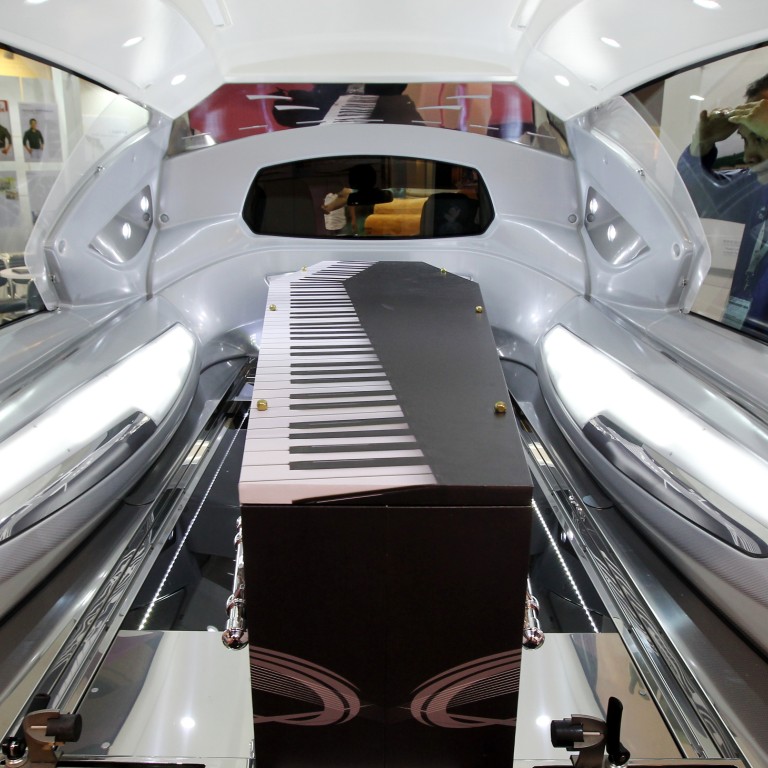 Going out in style: Piano-themed coffins among attractions at Hong Kong cemetery expo
Piano-themed coffins, paper caskets and pet urns were all on display at Wan Chai Exhibition Centre last week as more than 2,500 undertakers from around the world descended on Hong Kong to exhibit their wares at the Asia Funeral and Cemetry Expo.
Organisers called it "practical ideas on global trends regarding the management and operation of funeral facilities and service". But for some it was a morbid interest in the odd array of caskets that brought them to the expo.
Also on display were the latest methods of embalming and cremation.