Focus
Get more with myNEWS
A personalised news feed of stories that matter to you
Learn more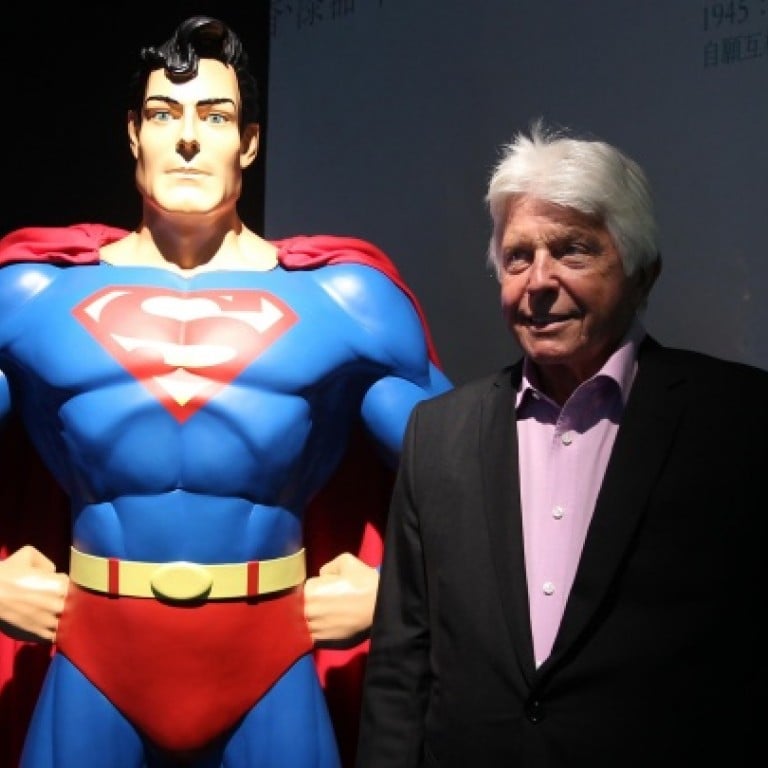 Simple values count for Bob Miller - the tycoon behind the DFS empire
The man behind the DFS duty free empire is 80 today. In a rare interview, Bob Miller looks back on his life and reveals his hopes for the city
A wise man once said of the game of poker: "When the man with money meets the man with experience, the man with experience leaves with the money and the man with the money leaves with experience." Robert Warren Miller likes the odd hand, and as he celebrates his 80th birthday in Hong Kong today he might well reflect that if business was a game of poker, he has walked away with both.
The man who set up Duty Free Shoppers in 1960s Hong Kong and Honolulu to cash in on the spending power of the US military, buttressed that success by tapping into the fledgling Japanese airport tourist market and then, most recently, by expanding outside the departure lounge with his Galleria business, freely admits he has played his cards close to his chest throughout his career.
That modus operandi continues today as DFS - the acronym into which Duty Free Shoppers morphed - moves to corner a new wave of shoppers: the mainland's travel-hungry and free-spending middle class.
Even when he came close to throwing in his hand when his relationship with long-time partner and friend Charles "Chuck" Feeney - the pairing at the very core of Duty Free Shoppers - came to an acrimonious end just over a decade ago, Bob Miller only consulted those in his inner circle before deciding he couldn't walk away from a lifelong commitment. That was in 1996, when Feeney opted to sell his share in the business to LVMH.
"Loyalty and honesty have always been at the core of everything I have done. I guess these values slipped into my consciousness when Chuck decided to take his money and walk away. It was a tortured time for me. My emotions were all tangled up but in the end I couldn't just take a cheque and walk away from everything I had built," said a reflective Miller, speaking in his office on the 57th floor of Cheung Kong Center. The two men, whose friendship started at Cornell University in the 1950s, haven't spoken since.
And build he has. Aside from the business empire, which now boasts top-brand-selling airport outlets across the globe and a rapidly growing array of Galleria stores, Miller, a striking figure of a man with a shock of white hair and steady gait given his advancing years, has 11 grandchildren from his three daughters, who married into the fairy-tale world of royalty and high society.
His girls, Marie-Chantal, Pia and Alexandra, are famous in their own right for the wealth they come from and for the celebrity they married into. Alexandra, the youngest, married Alexander von Furstenberg, the son of Prince Egon von Furstenberg, Marie-Chantal married Crown Prince Pavlos of Greece, and Pia, his eldest daughter, married Christopher Getty, a grandson of oil baron John Paul Getty (Alexandra and Pia are now divorced).
Of course, Miller has other business investments, from steel mills in China to casinos in Greece, but the shiny jewel in his corporate crown is DFS, which now has hundreds of shops worldwide selling everything from the world's top branded luxury goods to Stolichnaya vodka and tourist knick-knacks.
At the centre of this unrelenting tale of success is Hong Kong, the city Miller says he fell in love with the moment he stepped off a flight from Honolulu 53 years ago. As well as having houses in New York, Paris and Gstaad, Switzerland, he also owns the 14,500-hectare Gunnerside Estate in Yorkshire, England - one of the largest country estates in Britain. But he is firmly based in Hong Kong and will be celebrating his 80th birthday at his home on The Peak today.
"Hong Kong has been my main life stream for more than 50 years and it was love at first sight when I arrived at the old Kai Tak Airport, which at that time was still of world war two vintage. They were building the new terminal, and as soon as I stepped off the plane I felt the energy, I felt happy here, it was a very simple decision to stick with it.
"The city has been great for me, for my family and for the business. I still have very strong feelings about the place now. It's home. I was married here, one of my daughters was born here, all three of my daughters went to school here, and for doing business, well, it's ideal."
Sticking to standards and having the courage of your convictions seem to run through pretty much everything Miller sets his mind to. Clearly, they are the principles by which he has navigated his way through often stormy business waters - not to mention his transatlantic triumph - but they also come into play when he considers the future of his beloved Hong Kong.
"I'm a great believer in Hong Kong and think it is always wrong to write this place off. So many times I have seen the city bounce back after it looked like circumstances were getting the better of it. The Asian financial crisis, Sars [severe acute respiratory syndrome], the turmoil of the Cultural Revolution days, Hong Kong took them all and came back just as strong. There's an unquenchable energy here which I felt the first day I arrived and which I think remains as strong today.
"In 1997 when China took back Hong Kong it took back a fantastic asset. Obviously, you can't push China too far because it will come back to bite you. But a good administration and a good chief executive with vision and the courage to stand up to China and call a spade a spade when he thinks something is good for Hong Kong and push it through is the way it can prosper.
"I'm not well versed in the game of politics and I am sure there are a lot of things that happen that I am not aware of. But I have to think that, with honest leadership and good vision, a path can be developed for Hong Kong to continue to achieve a better life for its people. It's the idealistic feeling I have in my bones; I think the people have to be more involved." Is he talking about full democracy? "Yes I am," Miller says.
"It would need to have the story of DFS woven through it and be set in the context of a tumultuous time for the Asia-Pacific region and how political power has shifted over the past 50 or 60 years," he says.
Don't bet against that challenge being met sometime soon. A big clue lies right at the front door of the DFS titan's office, where stands a larger-than-life-size statue of the comic-book hero Superman. "It lightens the mood a bit," says Miller, "but I was wondering if I need to change it to Iron Man."
This article appeared in the South China Morning Post print edition as: Miller's time