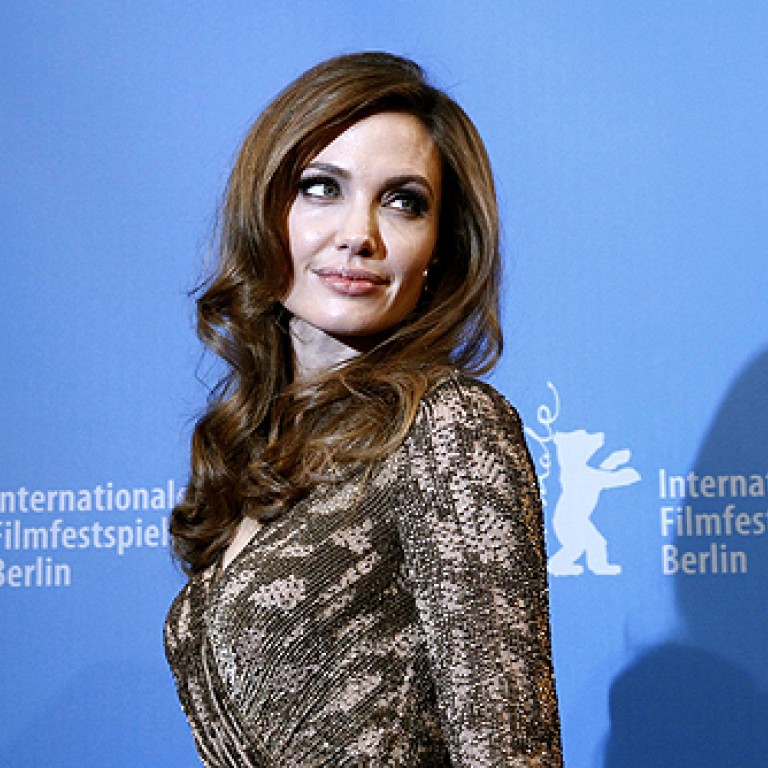 Angelina Jolie, breast cancer and me: a blogger's hope
Amy Wu is no Hollywood celebrity but she and Angelina Jolie share a few things in common: they are both 37 years old, have been affected by breast cancer and are now sharing their personal stories with the world.
Wu, an American-born writer and journalism lecturer based in Hong Kong, was diagnosed with early stages of breast cancer earlier this month.
"High-grade DCIS," Wu's doctor told her on May 8, referring to ductal carcinoma in-situ, a fast-growing cancerous lump.
A week later, Wu was in hospital after surgery to remove the lump when a friend told her about Jolie's article in . It detailed the actress's decision to have both breasts removed to reduce her cancer risk. "I think it's great that she's sharing her story," Wu said.
"For me, I wanted to share my story for women who are young, who are 40 and under, because honestly, none of my friends ever considered this could happen to them."
Wu decided to go public with her story in the hope it would encourage young women to be proactive about their health.
"It's about raising awareness but also it's to let other women going through this know that they are not alone," Wu said.
People were generally more open in America than Hong Kong when it came to talking about cancer, Wu said, but she hopes a blog she is writing for
SCMP.com
about her experiences will change that.
"It's not something to be ashamed about or that needs to be kept hidden," she said.
"The blog will be about my journey, mentally, physically and overall; it will address lifestyle changes," she said.
Mary Hemrajani, breast cancer survivor and vice-chairwoman of the Breast Cancer Foundation, said that, although there was no data to prove it, she believed people were becoming more open.
"We have more survivors sharing their stories, but it is only in the last four or five years," she said. "Before, the older generation thought breast cancer was something private or that you had done something wrong so you didn't tell anyone; we just didn't talk about breasts."
Hemrajani, 55, said when she was going through chemotherapy seven years ago, her mother told her to put some make-up on and not to tell anyone what was happening.
"But it is different for the younger generation; they know it's not something they did wrong and that it is a cancer like any other cancer."
Breast cancer is one of the most common cancers affecting women in Hong Kong - eight women are diagnosed with the disease every day on average, according to the Hong Kong Breast Cancer Foundation.
This article appeared in the South China Morning Post print edition as: Angelina Jolie, breast cancer and me: a blogger's hope