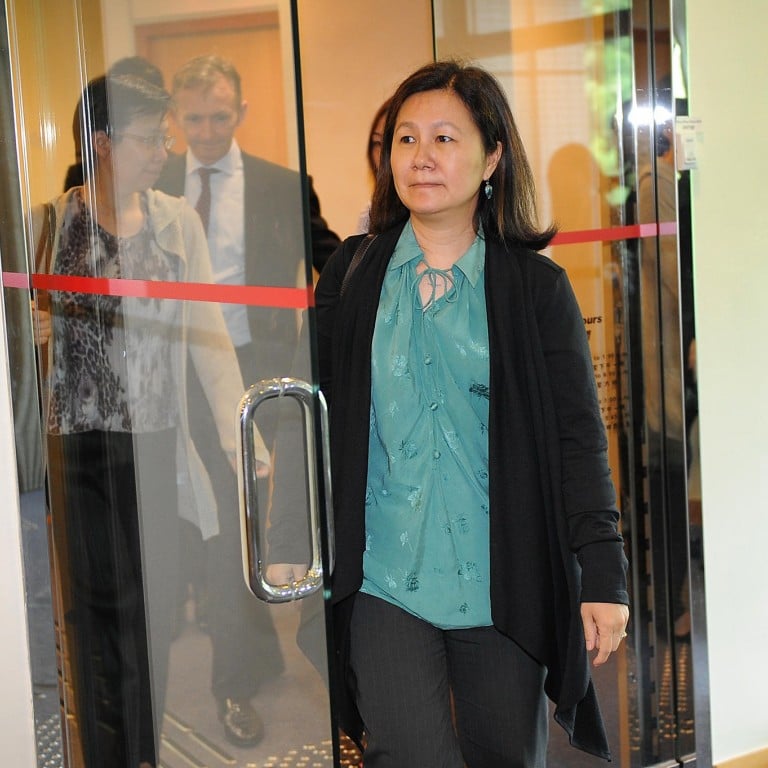 Tung's daughter-in-law cleared of false specialist claim
The Medical Council has acquitted the daughter-in-law of former chief executive Tung Chee-hwa of falsely claiming to be a paediatrics specialist because of a lack of evidence.
It said the need to acquit on this ground was "unfortunate" and described the conduct of Dr Fuong Rulin as "entirely unacceptable".
Fuong, wife of Tung's eldest son Andrew Tung Lieh-cheung and a general practitioner, was charged with professional misconduct for using the title "specialist in paediatrics" in a receipt she allegedly issued, when she was not on the specialist register.
The council found her not guilty yesterday as the prosecuting officer was unable to provide an original of the receipt to prove that it was issued to a third party. The complainant, who claimed to be a pharmacist registered in Britain, was not called to give evidence. The person's identity was not known.
"It is unfortunate that we are forced to acquit her on the charge for the reason that there is insufficient evidence," the council's temporary chairman, Dr Tse Hung-hing, said. "We must emphasise that the defendant's conduct in using the specialist title when in law she was not entitled to do so is entirely unacceptable."
The complainant sent an e-mail to the council in February 2011 complaining about Fuong using the title on the receipt. Enclosed with the e-mail was a copy of the receipt but the patient's name and details were omitted to maintain confidentiality.
Fuong, who practises at the Central Health Medical Practice in Central, admitted that an error in her computer-based accounting system resulted in the title being printed below her name on the receipt. The receipt would have been issued to patients upon payment. It was not proven whether the receipt given as evidence was issued to a patient.
"It's like a photo of a person extending his fist to another person but the fist has not touched him," Tse said. "You cannot prove that he had hit the person with such a photo alone."
This article appeared in the South China Morning Post print edition as: Doctor cleared of false specialist claim