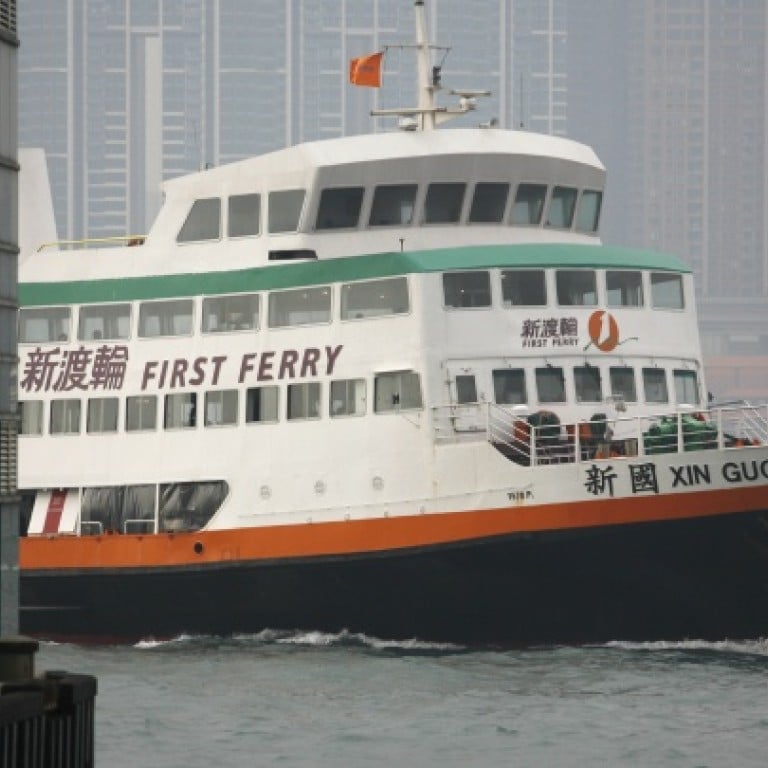 HK$200m to keep ferries afloat
Calls to review system as transport chief tells legislators that operators are ready to maintain routes to outlying islands if subsidies are raised
Transport authorities are proposing to raise subsidies for ferry routes to outlying islands to nearly HK$200 million in order to keep services going, prompting one lawmaker to say the government may be better off running the ferry routes itself.
Officials were also considering adding an extra storey and roof terraces to three piers in Central to increase rental revenue to help pay for the routes, lawmakers heard yesterday.
The three-year licences are due to expire next year, and Secretary for Transport and Housing Professor Anthony Cheung Bing-leung said the two operators - New World First Ferry and Hong Kong and Kowloon Ferry - were interested in renewing them as long as the cap on subsidies was raised.
The routes are: Central to Cheung Chau, Mui Wo, Peng Chau, and Lamma's Yung Shue Wan and Sok Kwu Wan, plus an inter-island ferry service.
The cap now stands at a total of HK$115 million over the three years; the suggested figure for the next three years was put at HK$191 million.
The bulk of that would be for vessel maintenance, with a maximum total subsidy of HK$95.7 million; elderly and child fare concessions would qualify for up to HK$36.5 million in subsidies.
According to government documents submitted to the Legislative Council's transport panel, the actual reimbursement the companies received during the first year of the current contract, which began in mid-2011, was HK$37 million.
Civic Party lawmaker Kwok Ka-ki suggested the government buy the fleet and then provide boats for the operators. That way, the government could control the quality of the ships, he said.
Cheung said buying the fleet would cost the government HK$1.7 billion.
Lawmaker Tang Ka-piu said it was difficult for the public to monitor the use of funds for maintenance. "Every time the companies said they needed a fare increase, they said it was about the soaring fuel price. So why not subsidise fuel costs instead of something invisible?"
Albert Chan Wai-yip, a People Power legislator, said the government should run the ferry service.
Meanwhile, in another panel meeting, Cheung said the cross-border high-speed railway was due to be completed on schedule in 2015. He said an extra HK$1 billion in payments to contractors due to unforeseen events had been included in the original HK$67 billion budget.
Antonio Choi Fung-chung, MTR's project manager, said most of the extra costs, which were from claims posted by the end of last year, were the result of unexpected geological conditions when tunnelling.
Lawmakers criticised the government for not presenting more recent figures.
This article appeared in the South China Morning Post print edition as: HK$200 m to keep ferries afloat