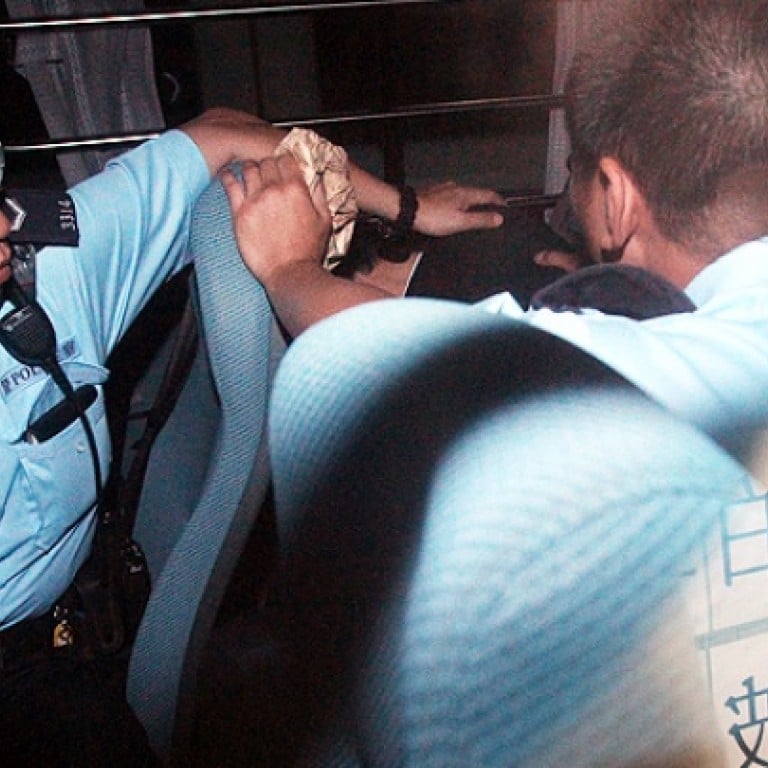 HKMEx founder Barry Cheung quits public posts
HKMEx founder resigns after police invite him to assist probe, on same day that three suspects charged over its collapse appear in court
Exco member Barry Cheung Chun-yuen stepped down from all his public posts last night after being invited by police yesterday to assist their investigation into his failed Hong Kong Mercantile Exchange (HKMEx).
His blanket resignations came as three of four people arrested in connection with the investigation appeared in court yesterday charged with possessing false bank documents purported to be worth hundreds of millions of dollars.
In a statement, Cheung, 54, said: "Although I have never done anything that breaks the law, and my passion to serve the society has not changed, I have decided to resign from all public posts in order to prevent bringing further impact to the organisations I serve."
Academics and politicians said the case would deal a lasting blow to Chief Executive Leung Chun-ying's administration. Cheung is widely regarded as Leung's top aide - he acted as his campaign chairman when he ran for the city's top job last year.
The chief executive said he had accepted Cheung's resignation, which also covers his roles on the Urban Renewal Authority, the Standing Committee on Disciplined Services Salaries and Conditions of Service, the Commission on Strategic Development, and the Long Term Housing Strategy Steering Committee.
Leung reiterated that "law enforcement authorities including the police and the Securities and Futures Commission (SFC) will act impartially and continue the investigations of the Hong Kong Mercantile Exchange and Mr Cheung in accordance with the law".
A police spokeswoman confirmed that Cheung had been invited to provide assistance.
The controversy broke on May 15 when the SFC, which was monitoring the HKMEx's finances, alerted the police commercial crime bureau to suspected serious financial irregularities. Cheung surrendered the HKMEx's trading licence last Saturday. When police made arrests on Tuesday, he announced he would take immediate leave of absence from his public posts.
Several lawmakers called for Cheung to resign, but on Wednesday he insisted there was no need to take such a step.
Cheung's Exco colleagues Regina Ip Lau Suk-yee and Jeffrey Lam Kin-fung said they respected his decision. Ip said: "I think it is a wise decision given his present circumstances. It helps minimise the negative impact on the government."
But a Hong Kong businessman with close connections to mainland officials was less optimistic. He said many senior central government officials were shocked by the HKMEx scandal.
"There is a big question mark hanging over Leung Chun-ying's governing capability," said the businessman, who did not want to be named.
Democratic Party chairwoman Emily Lau Wai-hing said the scandal illustrated Leung's poor crisis management. She pointed to his decision to let Cheung a leave of absence rather than removing him.
City University political scientist James Sung Lap-kung said the deeper problem lay in Cheung's close relationship with the chief executive. As head of Leung's election campaign, Cheung was "Leung's No 1 aide".
"This makes people query how much Leung knew about the person he relies on, or whether he helped cover up [his incidents]."
A businessman familiar with the SFC probe said Cheung was unlikely to emerge unscathed.
This article appeared in the South China Morning Post print edition as: Barry Cheung quits official posts