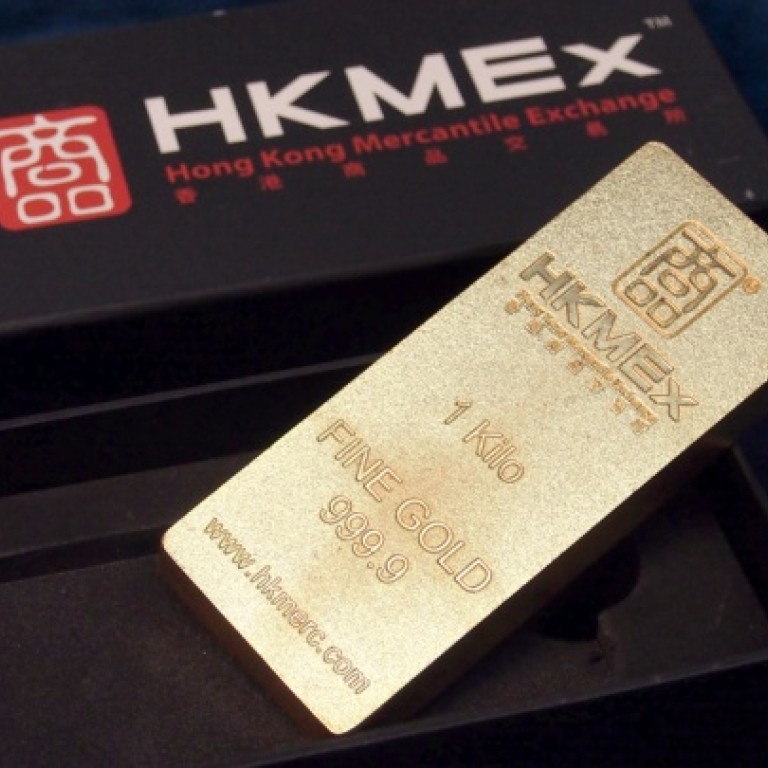 HKMEx trio had millions worth of false bank papers
Documents such as letters of guarantee and proofs of funds were found in their hotel room
Three mainland men charged in a scandal over the failed Hong Kong Mercantile Exchange (HKMEx) were found in their hotel rooms with false bank documents purporting to be worth hundreds of millions of dollars, a court heard yesterday.
Dai Linyi, 65; Li Shanrong, 49, and Lian Chunyan, 50, who were arrested on Tuesday, appeared in Kowloon City Court charged with "possessing false instruments with intent".
The men were detained after the Securities and Futures Commission found serious irregularities with the finances of the exchange - chaired by executive councillor Barry Cheung Chun-yuen - and handed the details of its inquiry to the police.
The court heard the documents included an acknowledgment letter, two letters of guarantee and three proofs of funds allegedly issued by HSBC and Standard Chartered Bank. There were also time deposits and at least one telegraphic transfer.
The acknowledgement letter, which was found among Dai's papers, was dated April 23 and allegedly issued by Standard Chartered in relation to a cheque for US$460 million (HK$3.57 billion). He also had a letter of guarantee from the same bank undertaking to pay US$460 million to a Zhang Jisheng.
Li had a similar letter for the same amount that did not include a name.
Dai also had a proof of funds dated May 8 and allegedly issued by HSBC confirming that US$11 million had been deposited into an account held by Lian. Both Li and Lian also held two other such "proofs" with the same descriptions.
In addition, Dai and Lian had two documents dated May 7 proving the existence of two separate deposits of US$11 million each in another account held by Lian, the court heard.
Prosecutors did not say exactly how the three men might be linked to the exchange.
The court was told that Li, who has a sister living in Tai Po, runs a business in Dongguan . Lian, who came to Hong Kong on May 21, is an educator in Beijing.
Dai, whose background was not mentioned, also faced a charge of overstaying since his last entry into Hong Kong on April 28.
Prosecutor Ira Lui Tsz-ming said police needed more time to study the documents. No pleas were taken. Magistrate Clement Lee Hing-nin denied the trio bail and adjourned the case to July 19.
A fourth suspect, who was arrested on Wednesday, was released on police bail last night.
This article appeared in the South China Morning Post print edition as: HKMEx trio had millions worth of false bank papers