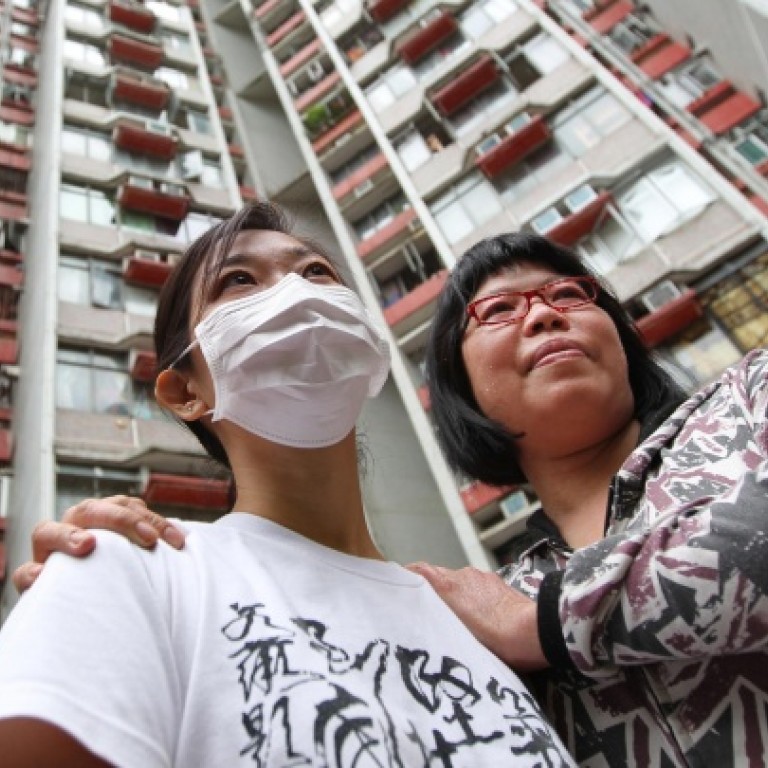 Volunteer inspired to help more newly arrived migrant families
Volunteer says her experience shows new arrivals are striving to be independent
Tiffany Lau Nga-yee did not know what to think when she began volunteering last year for Against Child Abuse's programme to help newly arrived families adjust to life in Hong Kong.
She had heard the complaints that many mainlanders come to the city to exploit its public services and end up draining its resources, causing some Hongkongers to describe them as locusts.
But Lau, 38, a financial controller for a private company, said she quickly concluded while participating in the Volunteer Home Visitation Project that many low-income mainlanders were eager to become self-reliant.
"Most new arrivals are making efforts to be independent in Hong Kong. Some of them just cannot do so because they have low education," Lau said.
Against Child Abuse, a non-governmental agency for child protection, started the programme last June with the goal of helping about 300 families with young children improve parenting skills and adjust to life in Hong Kong.
The programme has so far helped about 80 families.
Lau was originally assigned to provide general advice to a recently arrived mainland mother through regular visits, phone calls and day trips. But as time went by, she began helping mediate the divorce between the woman and her husband.
"She experienced a severe emotional breakdown during the mediation," Lau said. "But she still tried her best to get alimony because she did not want to depend on the government."
Lau said the woman, who has two children aged five and seven, had her welfare payment cut after alimony payments were approved. She was now studying to be a beautician.
Lau was inspired by the experience and plans to continue volunteering. She is also studying formal mediation to better help families in similar situations.
Against Child Abuse director Jessica Ho Oi-chu said volunteers thought the new arrivals were keen to contribute to society.
"They see that new arrivals are very enthusiastic and sincere," Ho said. "They have been trying to take care of their families by themselves and fulfil their responsibilities."
This article appeared in the South China Morning Post print edition as: Migrants eager to stand on own feet