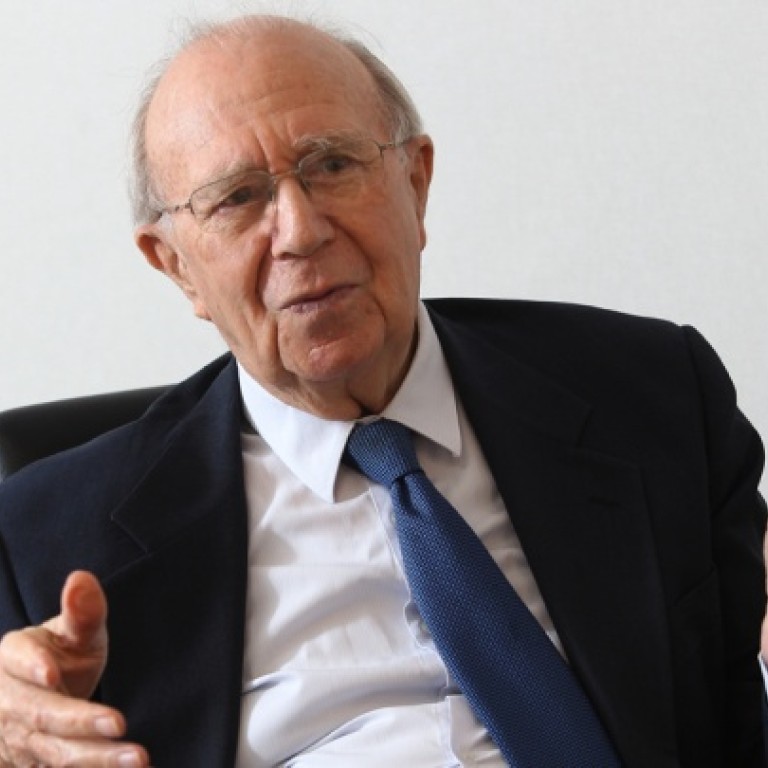 Top officials bury 1978 idea to spy on civil servants
It was called 'Kafkaesque' by David Akers-Jones who was then Secretary of the New Territories
There was a proposal to spy on civil servants which was quickly shot down and even called "Kafkaesque" in 1978, according to classified government records released in the past five years.
A confidential record from that year showed there was a suggestion that the newly formed Independent Commission Against Corruption should be able to collect pay-lists, leave rosters, postings and pictures of people in other law enforcement agencies.
Floating the idea a year after the ICAC had a major clash with the police, then Secretary for Civil Service R. G. Bridge said the proposal could prevent police complaints of "discrimination" against them.
But it was angrily turned down by bureau chiefs, with Secretary for Housing A. J. Scott writing in reply: "I little thought that you would be the one to propose that 1984 should arrive in Hong Kong rather earlier than Old Father Time would normally arrange."
David Akers-Jones, then Secretary for the New Territories, said: "The proposal has a Kafkaesque ring about it which I find most disturbing."
Another 1978 record contained a feasibility study by overseas experts that concluded that Fan Lau at the southwestern end of Lantau Island was the only safe location for the city's first nuclear power plant.
The file contains no details on why officials dropped the idea, leaving one guessing whether it was because Hong Kong was later allowed to import nuclear energy from Shenzhen.
Another record of the same year detailed how police and district offices tried to trace communist influences in the New Territories after the 1967 leftist riots.
It did not reveal any ground-breaking discoveries, but found that a communist campaign in the outlying islands could have been directed from the mainland and the mainland-based South Sea Bank in Sheung Wan.
Not all the opened files revealed important information and many are routine submissions. A "Vietnamese refugees" record of 1981, for instance, had only a few pages giving a general account.
Stephanie Chung Po-yin, a history professor at Baptist University, said she noticed that records that had been made public were becoming less revealing in the past few decades.
"You don't find many records of the '70s related to policy deliberation, compared to earlier years," she said.
"More often, you find news clippings. Some have even been screened and the sensitive part taken out."
She called for an archive law to make all bureaus and departments pass on important records for preservation.
This article appeared in the South China Morning Post print edition as: Top officials bury 1978 idea to spy on civil servants