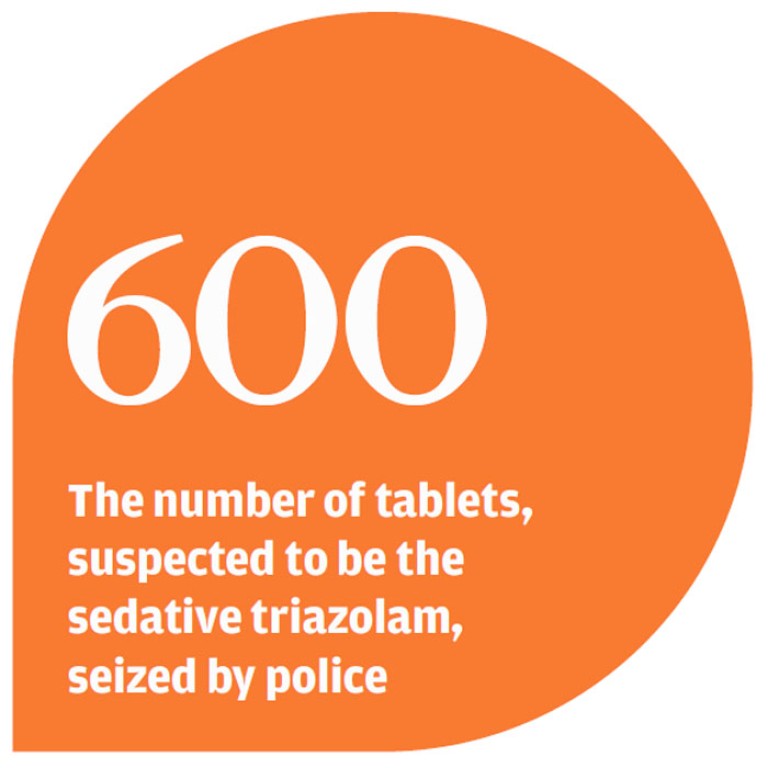 Police seize 600 sedative tablets from driver
Police find suspect in semi-conscious state at the wheel in the middle of the road
Police arrested a woman who was found in a dazed state at the wheel of her Mercedes-Benz convertible in Tuen Mun early yesterday.
They also seized 600 tablets of what was suspected to be a tranquiliser.
Police were called in when the black CLK 280 Mercedes was found stopped in the middle of Wong Chu Road near Yau Oi Estate at about 6.30am.
When officers arrived, the 50-year-old woman was in a semi conscious state, police said.
"She tried to leave and stepped on the accelerator, but failed to drive away," a police officer said.
He said she was unable to drive off because the gear stick was in the "park" position.
Firefighters broke the left-side window of the car and police then pulled the woman out.
Inside the car, officers took a total of about 600 tablets suspected to be the sedative triazolam from the driver's compartment and the woman's handbag.
The woman was taken to Tuen Mun Hospital, where she passed a drug test that assessed her reactions and checked for pupil dilation.
Police arrested her on suspicion of possessing a dangerous drug. She was released on bail and must report back to police later this week.
Officers from Castle Peak police station are investigating.
In the first three months of this year, the police and Customs and Excise Department confiscated a total of 181kg of illegal drugs, including cocaine, ketamine and cannabis, up from 84kg in the same period last year.
Police figures show the city seized 1,712kg of illegal drugs last year.
This article appeared in the South China Morning Post print edition as: Woman arrested with haul of pills in car