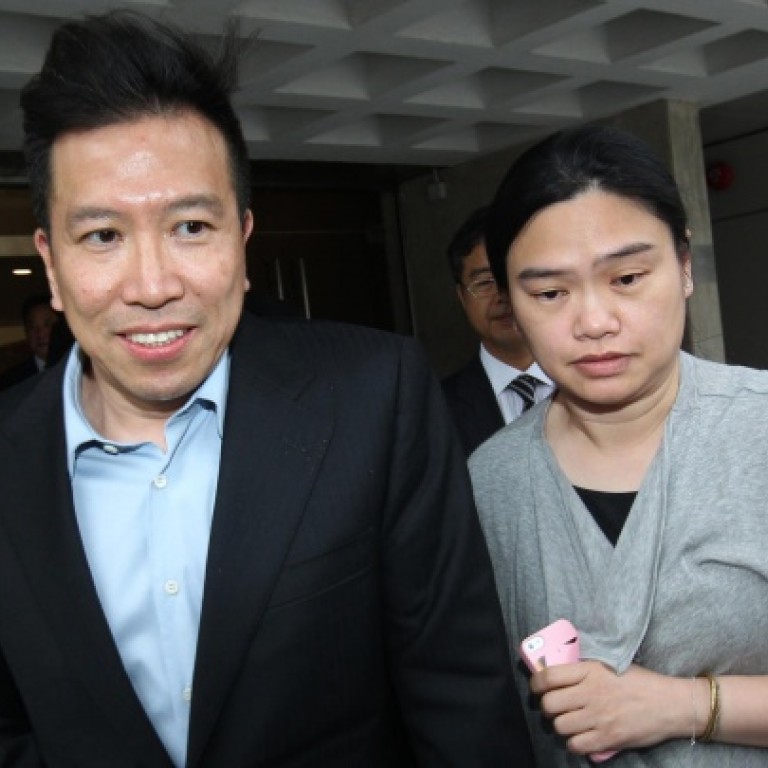 Nina Wang's fung shui adviser 'talked to Buddha' to 'prolong her life'
Fung Shui consultant to dead billionaire accused of lies about slowing cancer to prolong her life
Peter Chan Chun-chuen, fung shui adviser to the late Nina Wang Kung Yu-sum, told the ill and desperate billionaire that he had talked to Buddha to prolong her life, the prosecutor in Chan's forgery trial said yesterday.
Chan, who received HK$688 million for fung shui services intended to help Wang regain her health, told her she would live for another 20 years, David Perry QC told the Court of First Instance.
"Chan was paid an enormous sum of money because he told her he could save her life. So she was willing to pay millions of dollars to prolong her life. But she died," Perry said on the second day of the prosecution's opening statements.
At the time, in February 2006, Wang "had difficulties eating [and] she suffered from vomiting and diarrhoea due to the spread of cancer", he said. Wang, the head of Chinachem, had travelled to Boston and Singapore for treatment before she became too weak and had to return to Hong Kong to continue her treatment at the Hong Kong Sanatorium and Hospital in October 2006.
"Hong Kong was her last home and she spent her final six months of her life in Hong Kong," Perry said.
Wang was diagnosed with cancer in 2004, and her condition became serious the following year. She died on April 3, 2007.
When her younger sister Molly asked Chan to help her sibling, he told her he had the special power to "talk to Buddha to give Mrs Nina Wang strength and energy", Perry told the jury.
"One day following the death of Mrs Nina Wang, Chan met [her] siblings," he said. "During the meeting, Chan admitted he lied to Mrs Wang. He told her he spoke to Buddha and she could live for another 20 years."
Chan had also advised Wang to dig holes at various buildings owned by Chinachem, Perry said.
He said the prosecution disputed Chan's claim he was not Wang's fung shui adviser and she gave him the money out of love.
The 53-year-old Chan has pleaded not guilty to one count of forgery and one of using a false instrument.
The second charge relates to his using an allegedly forged will with the intention of inducing others to accept it as genuine between April 4, 2007, and February 3, 2010.
The first prosecution witness, Gilbert Leung Kam-ho, who introduced Chan to Wang in March 1992, told the court that he paid Chan HK$50,000 a month for fung shui advice between early 1992 and June 1993.
Leung, who was a legislator at the time, was being investigated by the Independent Commission Against Corruption and felt he needed to dispel bad luck. Leung said he followed Chan's advice to dig a hole two to three feet deep in his ancestral home in Sai Kung.
"He gave me ancient coins and jade pieces to put inside the hole," he said.
Chan later told him to dig another hole elsewhere, to place horsehair inside, and to burn a stack of HK$1,000 notes at 11.15pm every night to ward off bad luck. Chan later allowed him to reduce the denomination of the notes to HK$100.
Leung was convicted and sent to jail for three years in June 1993. He will continue to testify at the trial today.
This article appeared in the South China Morning Post print edition as: Wang's adviser 'talked to Buddha'