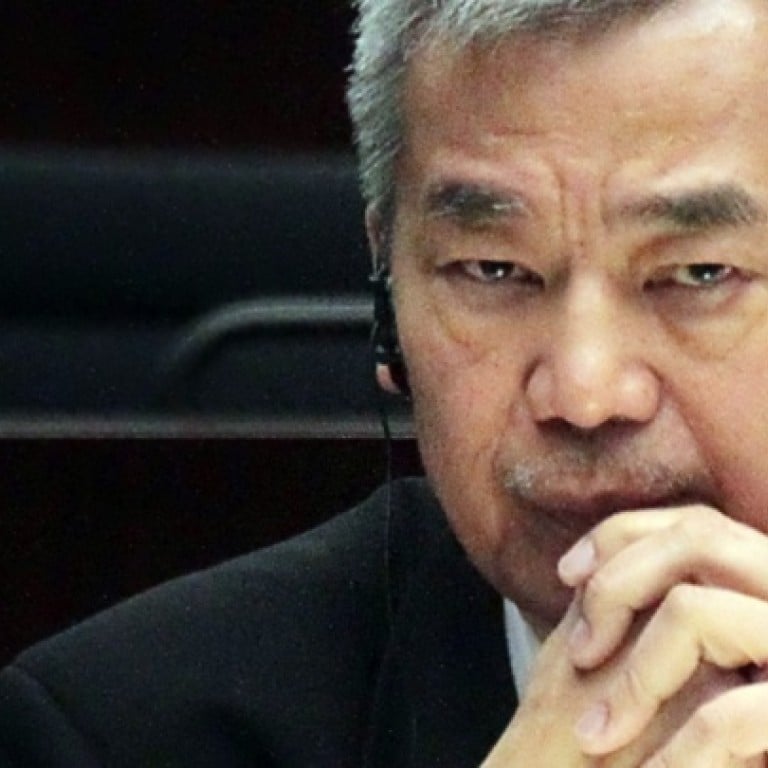 Ex-ICAC chief spent more than HK$720,000
The amount former ICAC chief Timothy Tong Hin-ming spent on gifts has turned out to be more than triple the amount previously identified.
The Independent Commission Against Corruption, which had stated earlier that Tong had spent HK$220,000 on gifts for official functions in his five years as commissioner, said yesterday the figure was over HK$724,000.
The information was given at a meeting of the Legislative Council security panel, at which the ICAC also outlined a new measure - dubbed "absurd" by lawmakers - to tighten checks on its entertainment expenses by asking the commissioner to obtain approval for those costs from his subordinates.
The guidelines, prompted by allegations of extravagance and collusion surrounding Tong, say that: "To ensure checks and balances, [heads of operations] will endorse official entertainments hosted by the commissioner, whereas the assistant director (administration) will check compliance of those attended by both the commissioner and [heads of operations]."
Legislator Wong Yuk-man said: "It is absurd to ask a lower-ranked officer to approve his supervisor's applications."
Michael Tien Puk-sun of the New People's Party Asked:
"How would the commissioner think about his subordinate when doing the appraisal of his subordinate if his subordinate often rejects his applications? Would the commissioner say the subordinate has done very well by rejecting him more?"
ICAC commissioner Simon Peh Yun-lu said he would expect his subordinates to warn him of possible breaches.
"I welcome my colleagues reminding me if they find something wrong," Peh said. "I would be disappointed if they did not."
The rules also recommend that officers invite only guests directly connected with the official business at hand, that duty visits should be approved only if "absolutely necessary" and "prominently conducive", and that gifts or souvenirs should not be offered "as far as practicable".
Tong will be present as Legco's public accounts committee hearing continues on Saturday.
This article appeared in the South China Morning Post print edition as: Ex-ICAC chief spent more than HK$720,000