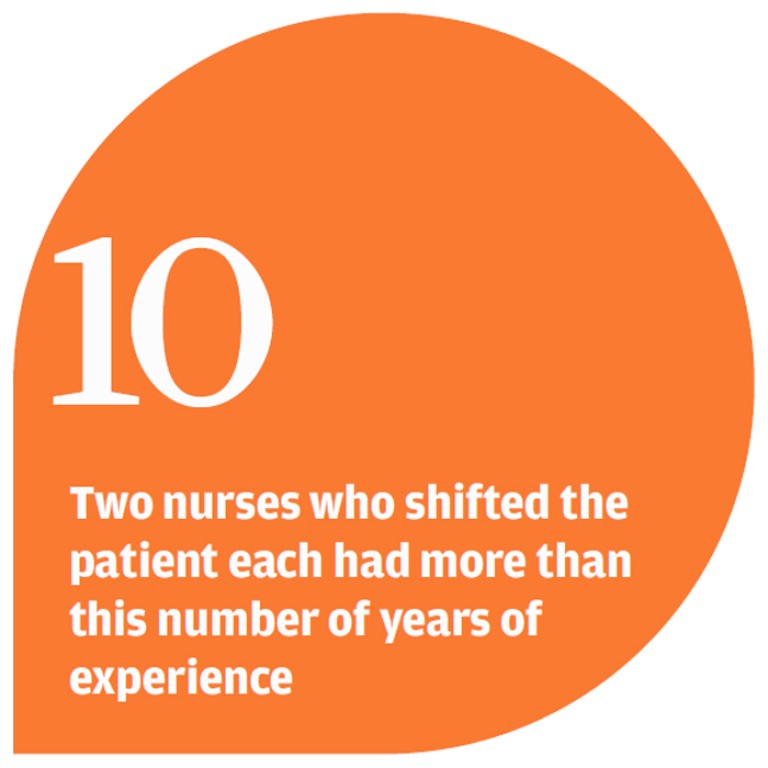 Probe starts on post-transfer death of Princess Margaret patient
Hospital Authority launches an investigation as 'distraught' Princess Margaret nurses take leave
Princess Margaret Hospital will come under an investigation over whether nurses who briefly removed oxygen supply from a patient who later died had made a proper assessment before doing so.
Dr Nancy Tung Sau-ying, chief executive of the public hospital in Kwai Chung, apologised yesterday for the death as the two nurses, both said to be distressed, went on annual leave.
The 57-year-old patient, who had advanced motor neurone disease, was being transferred between cubicles in the same ward of Princess Margaret's rehabilitation block on Sunday afternoon when the nurses halted her oxygen supply from a respirator.
She later suffered cardiac arrest twice. The second time round, the family agreed to stop resuscitation efforts.
The Hospital Authority yesterday set up a five-member investigation panel that would submit its report in eight weeks.
"In general, when using one of these non-invasive respirators and there is a need to suspend it, a detailed clinical risk assessment should be carried out on the patient to see if any other arrangements are needed," Tung said, referring to breathing support that does not involve a tube insertion.
She said the panel would look into whether an adequate assessment had been made. It would also check if any doctors had been involved in the procedure.
The woman was moved for cleaning work to be done and the nurses considered it safe to halt her respirator for one to two minutes, the hospital said.
The pair, who were in charge of transferring her that day, each had more than 10 years' experience. They were "quite upset" and had taken leave, Tung said.
Dr Mok Ngai-shing, acting chief of medicine and geriatrics at the hospital, said they had introduced interim measures after the incident.
The hospital would now minimise the transfer of patients on respirators, Mok said. If a move was necessary, a doctor must first do a risk assessment.
He said that while nurses were trained in the use of respirators, those who worked in the respiratory wards were more familiar with when the machines could be turned off.
Nurses in other wards who seldom came across such patients might need to consult a doctor first, he said.
The incident was announced on Tuesday, two days after the event. Tung said the hospital would review its announcement procedures.
Authority guidelines require "sentinel" events - unexpected occurrences that cause death or serious injury - to be reported within 24 hours.
Patients of motor neurone disease suffer muscle degeneration. When they reach the point when breathing becomes difficult, they must depend on respirators. The patient in this case also suffered pneumonia and respiratory failure. She had been receiving care in the hospital's Lai King Building since September.
On Sunday, she was moved at about 1.30pm and suffered cardiac arrest soon after settling in the other cubicle with the oxygen reconnected. She died at 4pm.
This article appeared in the South China Morning Post print edition as: Probe starts on post-transfer death of patient