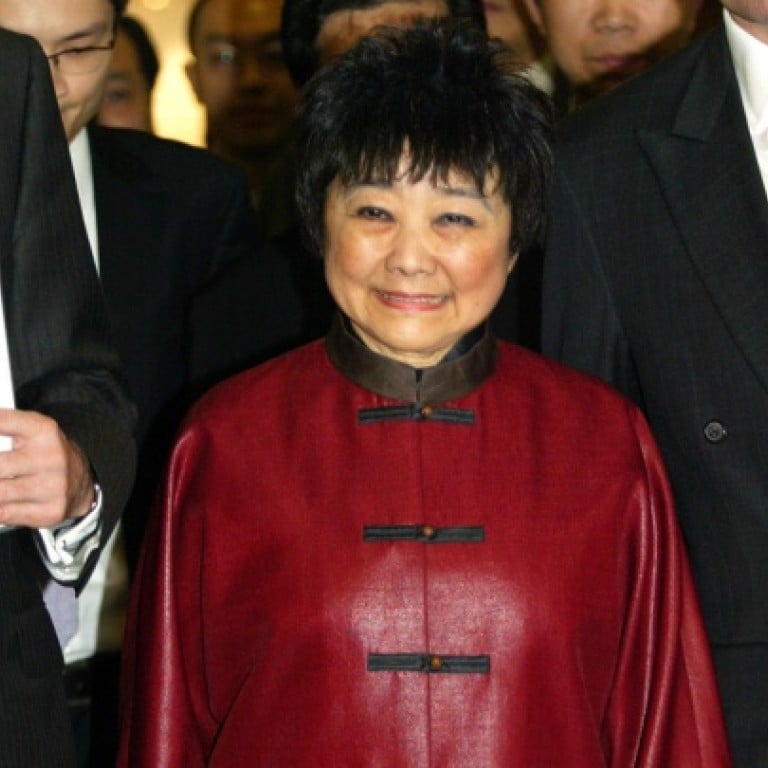 Nina Wang's partial will left HK$10m to 'Chan', lawyer tells forgery trial
Lawyer who signed 2006 document says it differed from one he saw after her death
The late tycoon Nina Wang Kung Yu-sum signed a partial will that bequeathed some HK$10 million to a person called Chan in 2006, a lawyer who attested the will said.
Winfield Wong Wing-cheung is the third witness to be called by the prosecution in the trial of self-styled fung shui master Peter Chan Chun-chuen, who has changed his name from Tony.
Chan is accused of forging a will in the name of the Chinachem tycoon, which he denies.
Wong told the Court of First Instance yesterday that he had received a call from Chinachem on Monday October 16, 2006, asking him to see Wang. Wong went to its headquarters, a floor above his law firm, where he met Ng Shung-mo from Chinachem in the conference room.
Wang later arrived with a piece of paper in her hand.
He said: "Mrs Wang looked tired and she had lost weight."
Wong recalled that Wang had asked the men to attest the signing of the paper. The sheet of A4 paper had about four or five typewritten paragraphs in English.
He said he read "roughly in general" the content, and found it was a "partial will" - one that dealt with only part of her assets.
The lawyer told the court that he had pointed this out at the meeting, and had advised Wang to find a lawyer to properly handle the rest of her estate.
"Mrs Wang said she knew it [it was a partial will]," he said.
One of the paragraphs named a beneficiary, the lawyer said.
Wong said: "The person was unknown to me. I think the amount was over HK$10 million. It seemed to be a person surnamed Chan."
Wong said he did not know the accused at the time of the October meeting.
The head of Chinachem had told Wong that she was clear about the content of the will, he said. The lawyer also reminded her to put down the date when she signed the document. Both Ng and Wong later also signed after they witnessed Wang's signing of the will, the lawyer said.
After Wang died on April 3 2007, Wong said he saw a 2006 will, which he insisted was different from the one he had attested at the October meeting. He said the document bore a signature which "appeared" to be his, but the passage regarding the HK$10 million did not appear.
The trial continues.
This article appeared in the South China Morning Post print edition as: Nina Wang 'partial will left HK$10m to Chan'