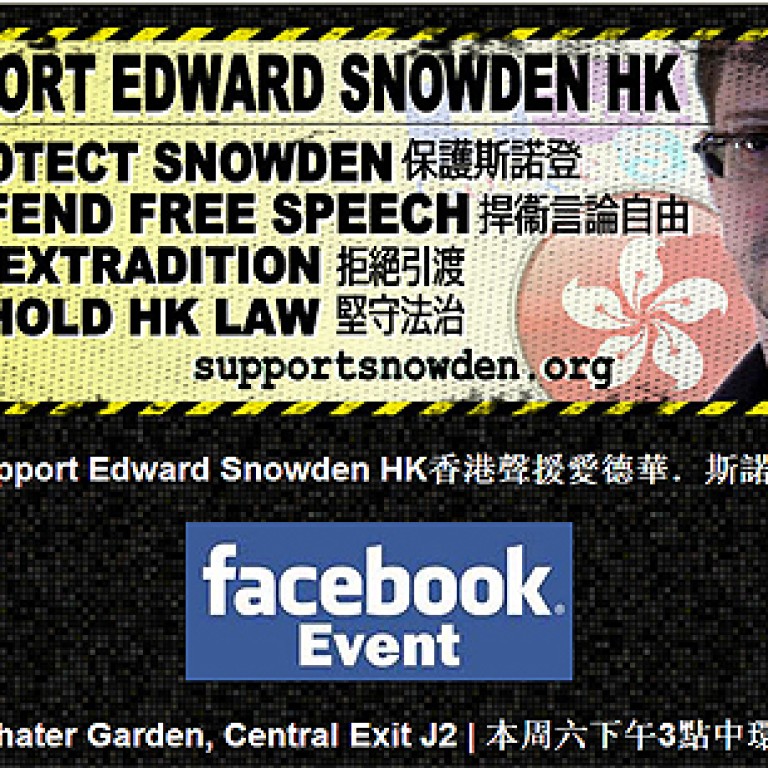 Hong Kong march in support of Edward Snowden set for Saturday
A march from Chater Garden to the US Consulate in support of NSA whistleblower Edward Snowden has been set for this Saturday at 3pm, the organiser said on Wednesday.
In-media, a website supporting freelance journalists, that organised the march urged people voice their concerns because Snowden had sacrificed his personal safety and freedom to defend internet freedom and the right to free speech.
Snowden, a 29-year-old American, is believed to be holing up in Hong Kong after he admitted disclosing classified information about National Security Agency to British newspaper .
Some prominent local pro-democracy politicians have agreed to join the rally. They include legislators Albert Ho Chun-yan, Claudia Mo and Charles Mok, Director of Hong Kong Human Rights Monitor Law Yuk-Kai, and In-Media's Ip Iam-chong.
"We call on Hong Kong to respect international legal standards and procedures relating to the protection of Snowden; we condemn the US government for violating our rights and privacy; and we call on the US not to prosecute Snowden," the group said.
Organiser Damon Wong Chun-pong said on Tuesday he was inviting many groups, including international human rights groups, to join in the march. The Civil Human Rights Front, which is responsible for the annual July 1 pro-democracy march, has agreed to join.