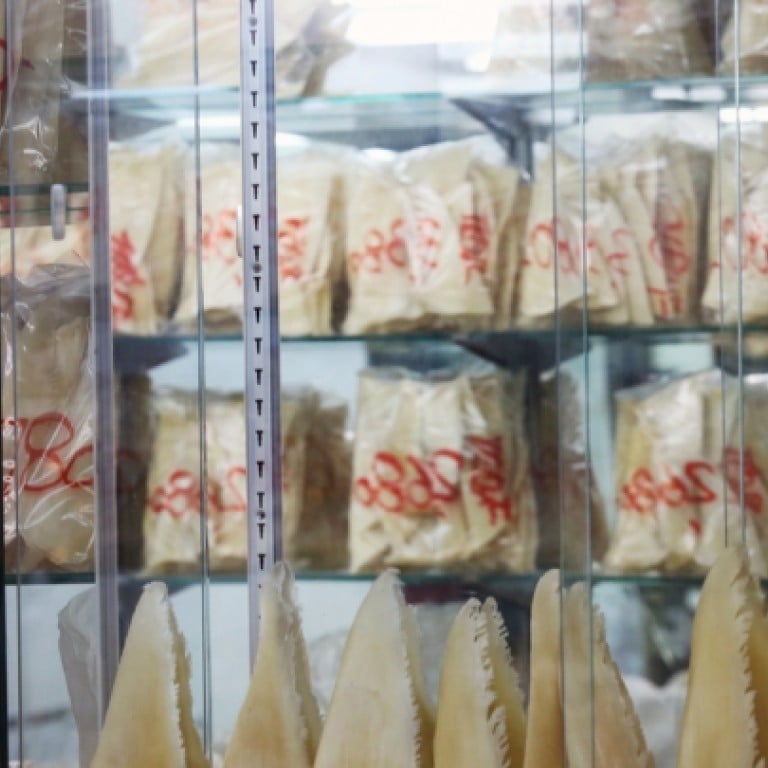 Qantas puts total ban on all shark fin
Qantas yesterday announced a ban on carrying all shark fin, joining the growing number of airlines to impose a total ban on the controversial cargo following a campaign led by Hong Kong environmentalists.
The Australian carrier took the step a day after telling the it would carry shark products only from sustainable sources on its flights in future.
Lisa Brock, executive manager for Qantas Freight Enterprises, said yesterday the airline had decided not to carry any shark fin from any source - including so-called sustainable sources - immediately.
"This restriction has been put in place to avoid participation in the supply chain of shark fin that has been sourced through the unacceptable process of finning," she said.
Air New Zealand, Korean Air and Seoul-based Asiana Airlines have announced blanket bans on the carriage of shark fin.
Cathay Pacific and Fiji Airways, formerly Air Pacific, say they will carry only sustainably sourced shark fin.
The bans follow a year-long campaign by some 60 environmental groups in Hong Kong to stop shark fin being flown into the city. More than 10,300 tonnes of shark fin were imported to the city last year.
Alex Hofford, executive director of MyOcean and instigator of the campaign to stop shark fin arriving by air, said he hoped other airlines would also ban carriage of the fins.
"These airlines hold the new gold standard," he said. "The truth is that shark finning is not sustainable and most catches cannot be verified."
Hofford said his campaign coalition would now switch its attention to other airlines carrying shark fin to the city.
This article appeared in the South China Morning Post print edition as: Qantas puts total ban on all shark fin