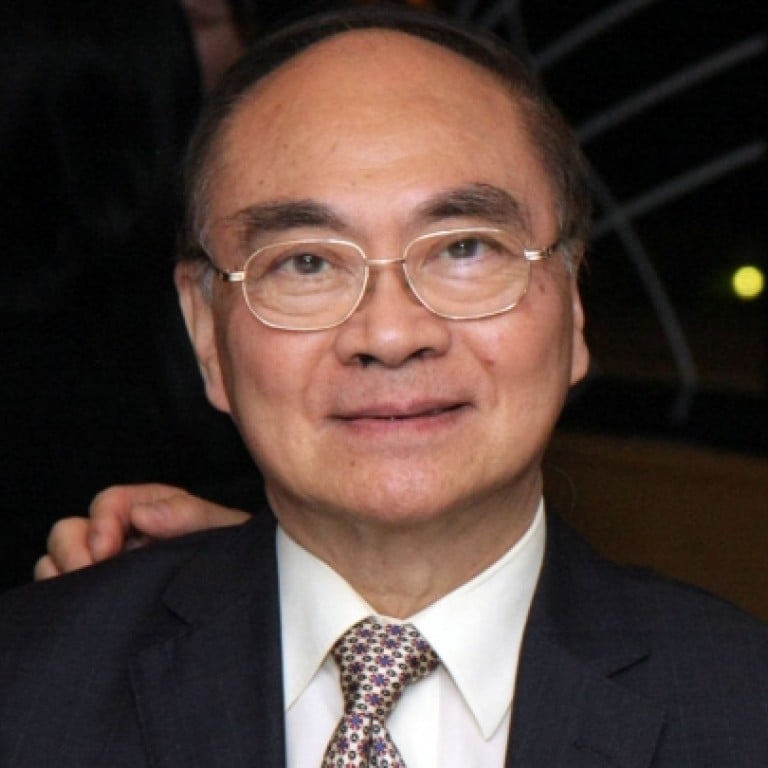 Honouring a life of humble artistic achievements
Former official Darwin Chen earned accolade by changing the arts landscape of our city
Since 2009, the Arts Development Council has included a Life Achievement Award in its annual list of awards for outstanding achievement in the arts.
The recipients so far have been Professor Jao Tsung-I, Louis Cha Leung-yung and Joseph Koo Ka-fai, all legendary figures and household names in the arts. This year, the accolade has been bestowed on Darwin Chen. Chen is, of course, well known in our arts community as the founding manager (or father) of City Hall.
In the 1970s, as director of cultural services, he was the driving force behind the formation of the Philharmonic Orchestra, the Academy of Ballet, the Chinese Orchestra, the Dance Company and the Repertory Theatre.
It is fair to say that, by being an instigator of all these professional performing groups and venues, Chen changed the arts landscape of our city, making arts and culture much more accessible to the public.
I first worked with Chen 15 years ago while serving on the Culture and Heritage Commission chaired by Professor Chang Hsin-kang. Chen was then representing the Arts Development Council.
In order to fulfil its mandate of developing a cultural policy for Hong Kong, the commission conducted numerous consultation sessions involving a wide variety of groups and artists.
Chen was always there, patiently listening to all the artists, always trying his best to reflect their views and interests in our deliberations.
He seemed to me to be a very dedicated champion of the arts, with a thorough understanding of the needs of our artists.
And he was always able to get his points across in a very modest and yet very effective manner.
Since retiring from the civil service in 1993, he has devoted most of his time to voluntary service and charitable work, such as Habitat for Humanity China, United Way International and the Asia Pacific Philanthropic Consortium. He was recognised as an All-China Outstanding Philanthropic Worker by the mainland's Ministry of Civil Affairs for his charitable deeds.
In more recent years, I have had the privilege of working closely with Chen on the board of directors of the HKU School of Professional and Continuing Education (HKUSpace).
By the time I became director of HKUSpace in 2008, Chen was the past chairman of the board. Normally, a former board chairman may not bother to sit on various committees.
Not Chen. He still serves diligently on a number of HKUSpace committees.
He does all his voluntary work quietly, and is always unselfish and very considerate. He is genuinely respected, including among the rank and file at HKUSpace.
A couple of months ago I attended a ceremony as one of the recipients of honorary fellowships of the Hong Kong Institute of Volunteers.
When I saw Chen sitting in the audience, I felt quite strongly that he would be a much more deserving person to receive such a fellowship.
I told him that afterwards. He just smiled, hinting that he had been involved with the nomination and selection process.
I guess I know who nominated me in the first place. And this is exactly what I meant when I referred to his modesty and unselfishness.
This article appeared in the South China Morning Post print edition as: Honouring a life of humble artistic achievements