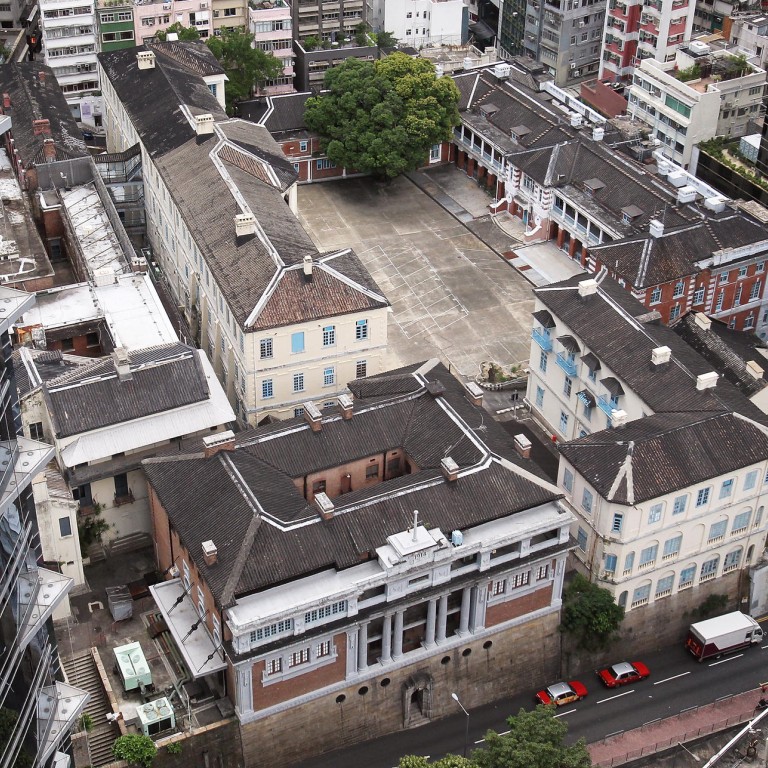 Arts groups vie to helm historic site in Central
Many express interest in running the Central Police Station's heritage and contemporary art programmes, but question the selection process
At least four groups of cultural organisations, local and overseas, are vying to be in charge of the heritage and contemporary art programmes at the historic Central Police Station.
But some of those interested are sceptical about the operation of the HK$1.8 billion project and its selection process, questioning the Jockey Club's dominating role, despite the chosen operator having to bear the costs and responsibility for the content.
It is understood that the Asia Art Archive is joining hands with Para/Site art space, Ink Society, the Hong Kong Arts Festival and the Chinese University's Centre for Architectural Heritage Research to submit an expression of interest (EOI) as one potential operator.
The Arts Centre has also shown interest, and a group led by a major property developer and another formed by a local non-profit organisation and an overseas institution are said to be submitting their EOIs, due this afternoon.
Sino Group said it would respond to a inquiry after the deadline, but did not deny making a submission.
The Central Police Station compound, which dates back to the mid-19th century, has 16 buildings. The 42-hectare heritage site includes the police station, Central Magistracy and Victoria Prison.
It will be redeveloped into a centre for heritage and contemporary art under a partnership between the government and the Jockey Club Charities Trust. The site, scheduled to open in 2015, will have two new buildings by Herzog & de Meuron, the Swiss firm that just won the West Kowloon museum M+ design competition.
"The stake is high because whoever operates this can shape the cultural scene of Hong Kong besides M+," an applicant said.
The Central Police Station site will have commercial operators - accounting for up to 27 per cent of floor area - for food and beverage facilities - as well as one to operate cultural and leisure facilities at the Central Magistracy. Revenue generated from commercial operations will finance the operation of the site.
A Jockey Club spokesman said that it had received more than 60 EOI responses from commercial organisations and social enterprises for food and beverage services. Proposals for the Central Magistracy operation are also due today.
Despite a good response, some potential arts operators have questioned the project's operation model. They say the non-profit operator, though spared from paying rent, has to finance, market and promote its own programmes. The trust will support only the "revitalisation works and initial operational deficits", and funding is granted only "on a merit basis". The operator also has to pay an unspecified management fee.
In addition, the Jockey Club would not provide estimates for operation costs and subsidies for arts programmes until commercial leases were finalised next year, the potential operators said.
A Jockey Club spokesman said the arts operator was expected to develop its own funding programmes from various sources including sponsors and donors, but it could also apply for funding from the club's trust.
This article appeared in the South China Morning Post print edition as: Arts groups vie to helm historic site in Central