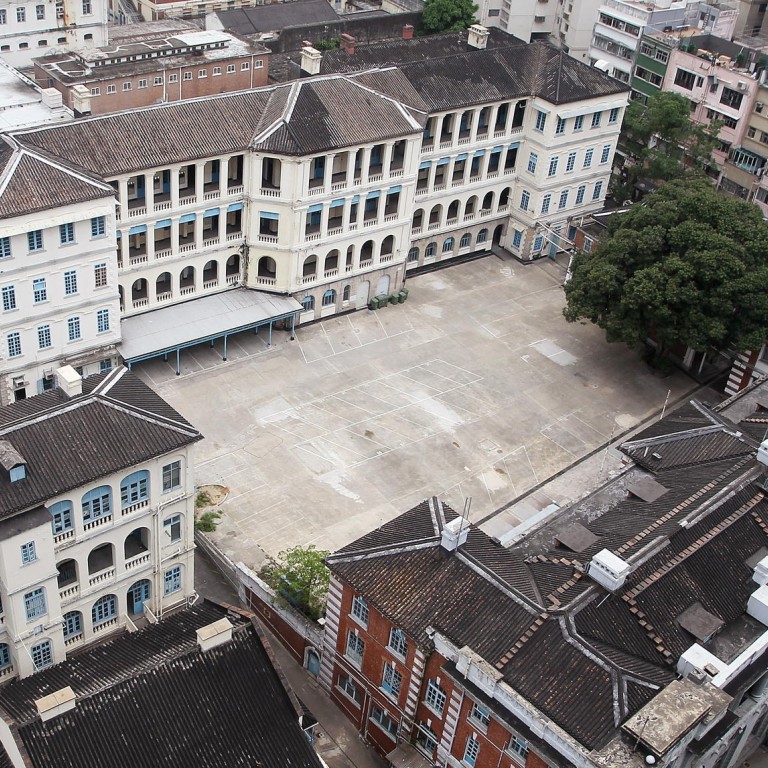 Doubts cast on Jockey Club's role in Central Police Station project
Tender for operator of former Central Police Station raises doubts on club's role in HK$1.8 billion project to revive the historic premises
Artists and art critics have added to bidders' concerns over the Jockey Club's management of a heritage and contemporary art project in Central, calling for the selection process for its operator to be more transparent.
Artist Kacey Wong said the club should clarify its role in the HK$1.8 billion Central Police Station project - and leave the culture part to the experts.
"If the project is about gambling, then the Jockey Club is the expert. But since it is an arts and cultural project, leave it to the professionals," he said. "The operator should be independent."
The criticism arose as the club saw four expressions of interest to be in charge of heritage and contemporary art activities at the project by yesterday's deadline.
A Jockey Club spokesman said: "It is not the intention of the club to interfere with the programming." He said the club wanted to "encourage the development of an independent heritage and art programme".
The Central Police Station complex has 16 buildings dating back to the mid-19th century. The 42-hectare site includes the Central Magistracy and Victoria Prison. It will be redeveloped into a heritage and contemporary art centre under a partnership between the government and the Jockey Club Charities Trust.
Nine groups submitted proposals to be the cultural and leisure operator at the Central Magistracy project, the deadline for which was also yesterday. More than 60 applications were made to run food outlets.
Some of the applicants on Thursday questioned the club's dominating role in the project.
The club says it has donated more than HK$1.8 billion to arts and culture in the past decade via its charity arm, which is financed by gambling profits. It has not committed to funding non-profit programmes at the historic site. The operator, although spared from paying rent, would have to finance, market and promote its own activities. It must also sign an agreement with the club on its programme direction.
Art critic John Batten said the project had been a mess since the government announced in 2007 it would partner with the club to redevelop the heritage cluster.
Earlier, project adviser David Elliot admitted to the that the arts complex was getting "bogged down in red tape".
Batten said the club was only fishing to see who was out there with the expression-of-interest exercise. He noted that yesterday was not the final deadline. Proposals for the project will be sought in the fourth quarter.
He said now was the time for the club to set up a non-profit unit to manage the project. "There's no sign telling people what they are doing. What's happening inside?" he asked.
The club said it had begun a search for key people to run the unit. The site is to open in 2015.
This article appeared in the South China Morning Post print edition as: Heritage site puts focus on Jockey Club