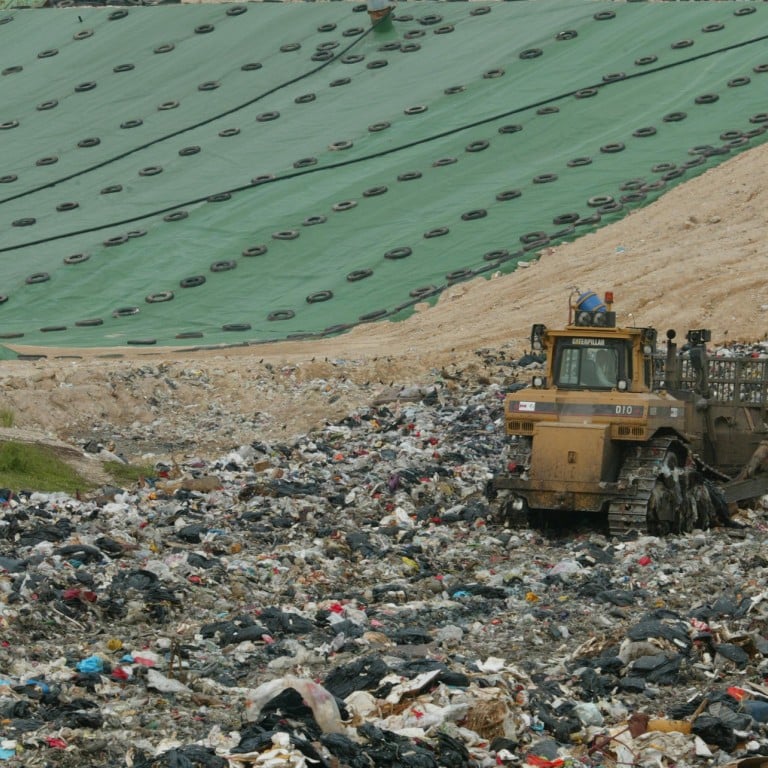 Lawmakers prepare to trash timetable for landfill expansion plan
Pan-democrats may find unlikely ally from Tuen Mun, as residents rally against expansion
Landfill extensions in Ta Kwu Ling and Tuen Mun are facing another setback after lawmakers vowed to launch a filibuster to delay government funding applications in the Legislative Council next Friday.
Lawmaker "Long Hair" Leung Kwok-hung of the League of Social Democrats yesterday said he was preparing to file up to 52,000 amendments in next week's Finance Committee meeting, the last in this legislative session.
The move could stop the application for the projects, which the government says are essential to stave off a waste crisis, being passed before the summer break.
"The amendments will focus on all fronts of rubbish management in the city, from waste reduction at source to the waste recycling industry," Leung said. "The aim is to prevent the fund applications being passed in the current session."
People Power lawmaker Albert Chan Wai-yip and Democratic Party lawmaker Helena Wong Pik-wan also suggested that they might join Leung's filibuster effort.
"You can call it [a filibuster if] you like," Wong said "I am going to ask questions next Friday."
Tuen Mun residents' opposition also means the pan-democrats might find an unusual ally in their cause - pro-government lawmaker Lau Wong-fat, chairman of the Heung Yee Kuk and Tuen Mun district council.
"The district council will hold a workshop on Monday and I will decide afterwards," he said.
Finance Committee procedure allows a lawmaker to move a motion without notice to express a view on an agenda item.
Earlier this week a HK$7 billion extension of the Ta Kwu Ling landfill and a HK$35 million study of expansion at the Tuen Mun landfill received approval from the Legco's public works subcommittee after a third extension, in Tseung Kwan O, was withdrawn.
The filibuster may also delay consideration of civil service pay increases, next on the agenda.
New People's Party lawmaker Regina Ip Lau Suk-yee, also an executive councillor, said she feared that the city's 170,000 civil servants would not receive their raises on time.
The adjustment of less than 4 per cent will be counted retrospectively from April 1, no matter when it was passed.
"For junior-rank government employees, the pay rise could be quite a sum of money," she said. "It is better [for it] to come early than late."
This article appeared in the South China Morning Post print edition as: Lawmakers set to trash timetable for landfill plan