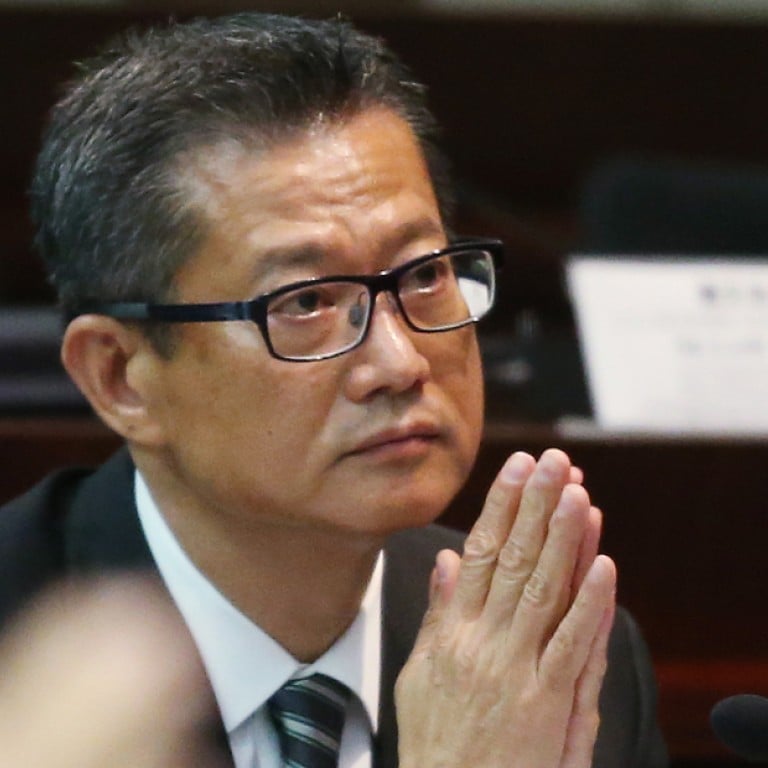 Paul Chan Mo-po turns to Bible quotes to defend integrity
To act justly and to love mercy: Paul Chan Mo-po probably said it to remind himself of his guiding principle as much as to court public sympathy on the fourth day of a farmland row that has called his integrity into question.
The Secretary for Development yesterday invoked words from the Bible, as well as his school anthem, a day before lawmakers were to move a motion requesting his resignation.
He was determined to serve the public, he told a meeting of the Legislative Council development panel that included representatives of interest groups.
"I joined Legco in 2008, then joined the government just because I wanted to focus myself on public service. Today, I still follow the principle of a biblical verse - to act justly, to love mercy and to walk humbly with your God," the Christian said, citing from the book of Micah.
Chan thanked a Kwu Tung villager for giving him a copy of the New Testament at the meeting.
The villager, Chung Xiaoqing, opposed government development plans for a new town in her area. "I hope he will be reminded not to lie any more," Chung said.
Chan also quoted the anthem of Chinese University's New Asia College where he studied. "Let's march on despite adversity. In times of fatigue we have passion, our shoulders carrying a burden of 1,000 catties. Forward we go while we are young," he said.
A rural leader and landowner defended Chan. "A person is useless if he or she does not own land or property by the age of 50," said Hau Chi-keung. Lawmakers Albert Chan Wai-yip and Fernando Cheung Chiu-hung asked panel chairman Tony Tse Wai-chuen to rule Hau's words as an offence.
This article appeared in the South China Morning Post print edition as: Beleaguered minister quotes Bible in defence