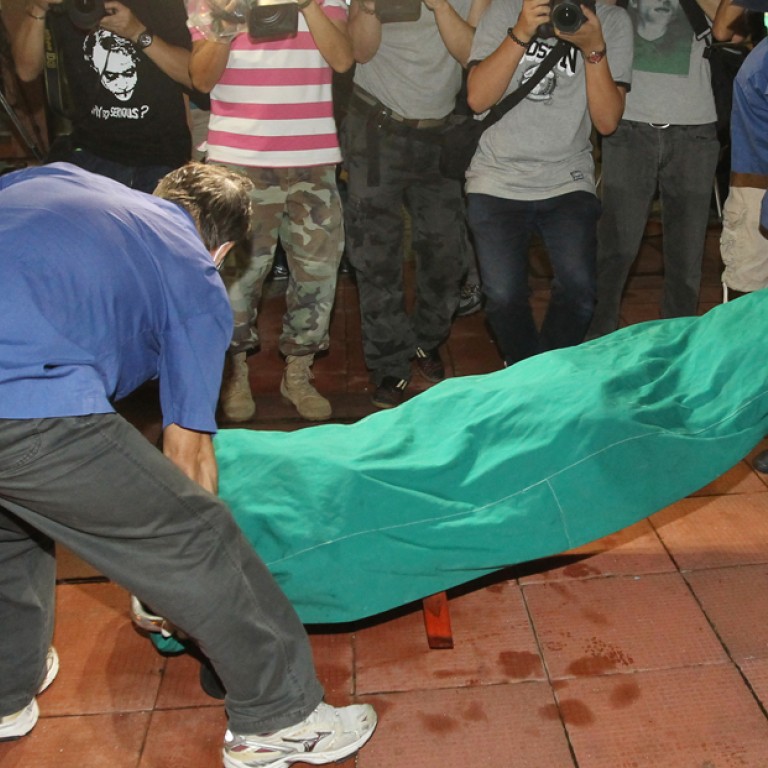 Domestic violence categories under fire
Two-tier system means many cases are not properly followed up, says women's group
The police system for classifying domestic violence cases may be abetting family tragedies rather than preventing them, a women's group says.
The Association for the Survivors of Women Abuse said yesterday the police categories of "domestic violence" - which warrants urgent follow-up - and "domestic incident" - which doesn't - meant many marginal cases were being ignored.
The group was commenting after Friday's bloodbath in Shau Kei Wan, in which a woman, 34, and her two children were killed, allegedly by her mainland boyfriend - the children's father. The man, 39, is under arrest.
Consultant Chung Yuen-yi said the woman had sought help, but the case was classified as a "domestic incident" and was not immediately followed up on.
"If I call the police, it's definitely because I feel my personal safety is being threatened. If it's just a minor quarrel between husband and wife, no one would bother calling," she said.
Committee member Xu Mei-qiong said the government had failed to stop similar domestic tragedies even after accepting 12 recommendations from an inquest into the stabbing and chopping deaths of a Tin Shui Wai family of four in 2004.
"It has been nine years but it hasn't learnt a lesson ," Xu said. "It has always underestimated domestic violence."
She urged the Social Welfare Department to increase its vigilance over domestic violence cases to prevent family tragedies from happening.
A police spokeswoman said a sergeant or higher level officer would be at the scene of domestice violence and the police would gauge whether there was a need for follow-up services from the Social Welfare Department.
A spokeswoman for the department said it regularly provided training to its frontline social workers.
This article appeared in the South China Morning Post print edition as: Domestic violence categories under fire