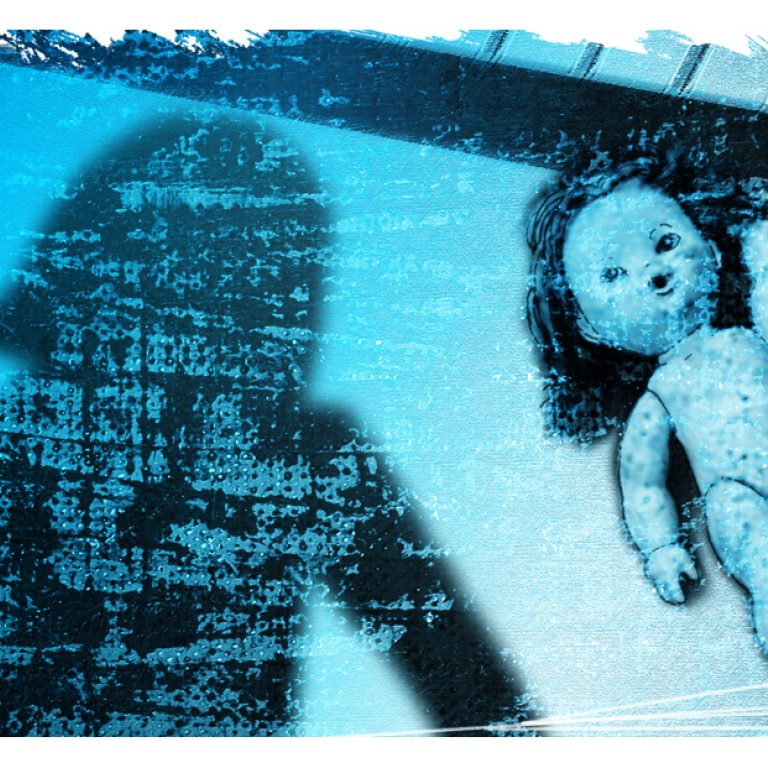 Indonesian maid 'left in diaper, tied to a chair'
Indonesian kept bound without food or water while family went on holiday, court hears
A couple forced their domestic helper to put on a diaper then tied her to a chair before leaving her without water or food while they went for a five-day holiday in Thailand with their children, the District Court heard yesterday.
This was just one incident related by the prosecution in the trial of Tai Chi-wai, 42, and his wife, Catherine Au Yuk-shan, 41, who are facing one count of false imprisonment, one of assault and six of inflicting grievous bodily harm on the maid between October 2010 and October last year. The couple, who deny the charges, are also said to have beaten Kartika Puspitasari with a bicycle chain and a shoe, and scalded her on the face and arms with a hot iron.
Au allegedly slashed the young Indonesian woman on her hands and stomach with a paper cutter, and banged the helper's head on a tap so hard it left a scar after accusing her of failing to clean the toilet properly.
Whenever the couple left the house or went to bed, they tied her up, the court was told.
In October last year, the couple allegedly denied Kartika any food for two days and she ended up taking chicken and a piece of cake from the fridge. When Tai realised she had eaten the food without permission, he allegedly slapped her on the face three times. Fu Chong-sang, prosecuting, said Tai then tied her hands and legs, pushed her into the bathroom and went out.
When Kartika found that the bathroom door was not locked, she managed to crawl to the living room where she loosened the ties and escaped from the house. On the street, she sought help from a fellow Indonesian and was taken to the country's consulate before being sent to hospital for treatment.
A medical officer found her lips and left eye were bruised, and she had multiple scars and burn marks.
Another doctor found 45 scars and abrasions on her and said the injuries were unlikely to have been self-inflicted as those on her back were beyond reach.
Fu told the court that the maid came to Hong Kong to work for the couple in July 2010. The abuse began in October that year, after Kartika moved with the family to Serenity Park at Tai Po.
The couple were arrested three days after Kartika's escape on October 9.
Au told police that Kartika lost control after discovering her mother had been diagnosed with cancer in Indonesia. She accused Kartika of threatening her with a knife and demanding a wage rise. Following a struggle, she tied up Kartika to stop the helper harming herself, she said.
The trial continues before deputy judge So Wai-tak on Monday.
This article appeared in the South China Morning Post print edition as: Maid 'left in diaper, tied to a chair'