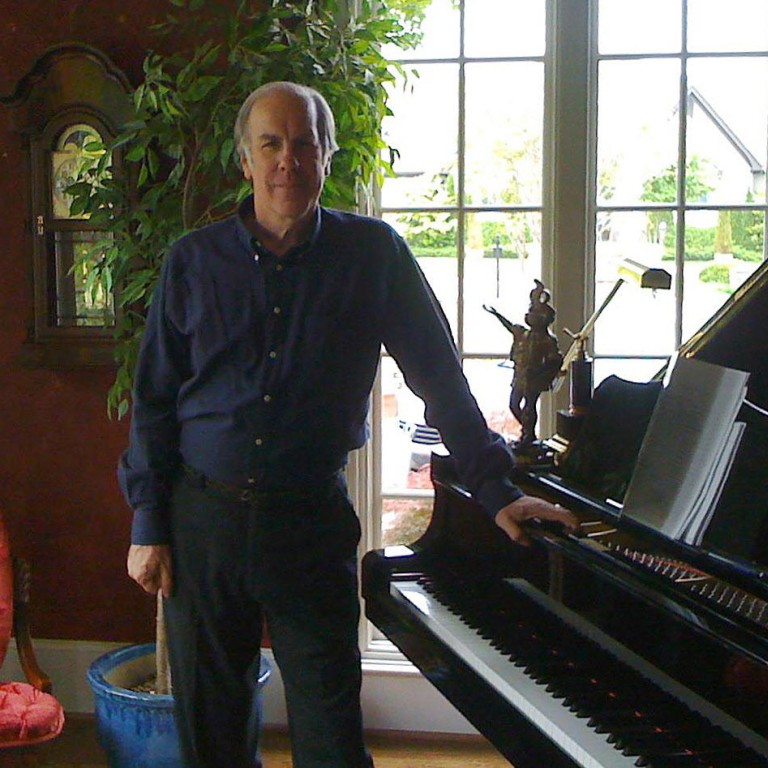 American drug smuggler Jon Garlock's jail term slashed after transfer to US
American sentenced to 24 years jail in Hong Kong, serves four and a half years after transfer
A convicted drug smuggler who was granted a prison transfer from Hong Kong to the United States in 2011 is now free despite having served just a fraction of his 24-year sentence, angering justice officials and lawmakers.
American Jon Randall Garlock, 56, walked out of jail less than five years into his sentence after US justice officials reviewed his case and slashed his jail time to four-and-a-half years.
It is understood justice officials in Hong Kong expressed grave concerns over the case and the city's prison transfer agreement with the US, which has been in place since 1999.
Garlock was arrested at Chep Lap Kok airport in July 2008 after he and another man, Tang Wai-man, were caught with more than 8kg of pure cocaine hidden in four containers labelled protein powder in their luggage.
At the pair's trial in March 2009, Tang pleaded guilty and was sentenced to 12 years and six months' jail. Garlock pleaded not guilty, but a jury convicted him and he was sent to prison for 24 years by Madam Justice Clare-Marie Beeson.
He was sent to the maximum-security Shek Pik prison on Lantau Island and did not appeal against his sentence.
In December 2011, he was granted a prison transfer and sent to a New York prison. In November, after serving just 11 months in the US, he was released.
When the tracked him down at his parents' home in South Carolina yesterday, he was adamant that the Hong Kong legal system had wronged him.
"The transfer is what enabled me to receive real justice," he said. "The US side reviewed my crime and if I had travelled into the US with that quantity of drugs, it would probably equate to an 11-to-13-year sentence."
The figure was further slashed due to "harsh conditions" that Garlock claims he had to endure in Hong Kong.
"I'm not real clear how they came to that figure, but the [prison] conditions took it down to eight years or something. Things like no heat or air-conditioning, no cool water, a bed that was too small." The worst thing was the food. "The poor-quality oil the food is cooked in is a real dietary health issue," he said.
The US Department of Justice refused to comment on the case and a US consulate spokesman said prison transfers were carried out in accordance with the 1999 agreement.
Democratic Party lawmaker James To Kun-sun labelled the case "totally unacceptable".
"It's almost a back door to free a prisoner. If this case can have that result, the question to be asked is whether similar cases to the US will have the same result," he said. "Either we have to review the prison transfer agreement so that there are restrictions on the reduction of a sentence or we cancel the agreement."
Garlock first came to Hong Kong in December 2006 to start a mobile phone exporting business, splitting his time between his apartment in Prince Edward and Shenzhen.
On July 6, 2008, Garlock and Tang - a man he had met two days earlier - flew to Vancouver to pick up suitcases belonging to a wealthy man in Hong Kong, according to court documents.
Garlock said his air fare was paid for by someone else, but this was not unusual.
"The only catch was I had to bring back someone else's belongings. They said it would be easy and I wasn't suspicious at all.
"I took the bags as my own, but because, according to the airline, I was responsible for the luggage I searched them."
Each suitcase had clothes, cereal bars and a plastic container marked "Lean Mass Gainer", a reference to protein powder. "They were sealed so I chose not to remove the seal," Garlock said.
When the pair landed in Hong Kong on July 12, narcotics bureau officers arrested them, searched their bags and found yellowish powder in each of the containers.
"Having never done any drugs, I didn't know what they looked like, but I would have thought cocaine was white. I thought perhaps it was HGH, growth hormones."
After his release Garlock moved in with his parents and hopes to become a car dealer.
His wife of 20 years divorced him when he was in jail and re-married, taking the couple's four children with her.
"I'm trying to back on my feet but it lingers, even for someone with lots of get-up-and-go," he said. "I would never go back to Hong Kong, not even if you gave me a million dollars."
Hong Kong currently has prison transfer agreements with 12 jurisdictions: Australia, Belgium, France, Macau, Italy, the Philippines, Portugal, Spain, Sri Lanka, Thailand, the US and Britain.
A Security Bureau spokeswoman said the policy allowed criminals to "serve their sentences in a familiar environment free of language barriers and where their friends and relatives can visit them on a regular basis".
This article appeared in the South China Morning Post print edition as: Drug smuggler walks free after US slashes jail term