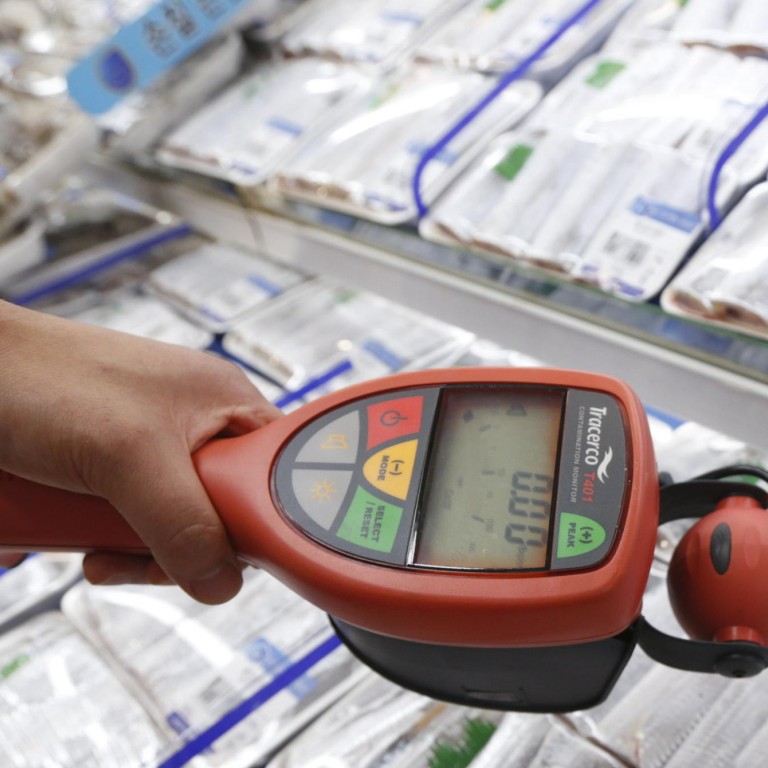 Ban all fish from Japan to ease fears, says Hong Kong food expert
Professor argues it is better to reassure people there is zero risk of radioactive contamination
Hong Kong should ban fish products from all of Japan in response to public fears of contamination from ongoing leaks at the Fukushima nuclear plant, a food expert said.
Leung Ka-sing, an associate professor at Polytechnic University's department of applied biology and chemical technology, said it would act as a preventive measure and address fears over radiation.
"If the government imposed a ban, the city would still have enough supplies of fish. So why not?" he said. However, he added that he did not think eating fish from Japan posed much of a health risk.
The Centre for Food Safety has already slapped a conditional ban on imports of fresh food from the five Japanese prefectures that have been worst hit by contamination from the plant, which is still leaking after suffering a meltdown when it was hit by the earthquake and tsunami of 2011.
This means food from Fukushima, Ibaraki, Tochigi, Chiba and Gunma can only be brought in after having been approved by the Japanese authorities.
Of the approximately 52,000 tonnes of live fish supplied to Hong Kong in the first seven months of the year, only about 157 tonnes came from Japan. The mainland contributed nearly 45,000 tonnes, according to government statistics.
Food and Health Secretary Dr Ko Wing-man has said the Centre for Food Safety will continue to monitor the situation, with consignments being screened using hand-held Geiger counters.
Last Friday, the South Korean government banned fish imports from Miyagi, Iwate and Aomori in addition to the five worst-hit prefectures, regardless of whether the fish passed safety checks.
The two main elements of concern are iodine and caesium, said Professor Stephen Tsui Kwok-wing from Chinese University's School of Biomedical Sciences.
Iodine could affect the thyroid glands and may cause cancer, said Tsui, while caesium was absorbed into the muscles, bone and fat.
He said the half-life of caesium absorbed by the human body was about 30 years.
In general, bigger fish tend to have a higher risk of accumulating radioactive materials, he added.
Tsui said several factors had to be considered when deciding whether or not to ban food imports. They include the health risks, the availability of alternatives and the political impact.
Although the World Trade Organisation has rules on minimising trade barriers between members, there are no restrictions on how each country should handle food safety issues.
This article appeared in the South China Morning Post print edition as: Ban all fish from Japan to ease fears, says food expert