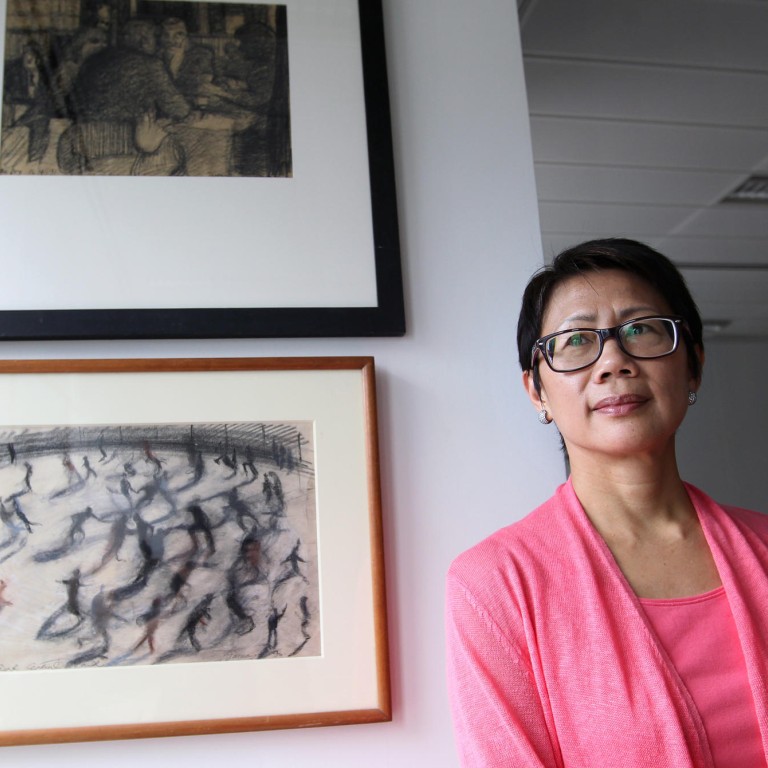 It's been my most sobering year, says Christine Loh
Environment deputy tells of the struggle to get results when it comes to finding policies that can resolve some of the city's big green issues
For Christine Loh Kung-wai, her first year in the government has proved to be the "most sobering" time of her life.
The mood has descended as she tackled the city's worsening air pollution and mounting waste crisis.
On the day she stepped into her new office in Tamar, the undersecretary for the environment spoke of her aspirations to improve the environment.
A year later, Loh, scarred by the ongoing landfill extension saga, has found that implementing policy is every bit as challenging as setting it.
"One huge difference between being outside and inside government is the need to deliver, not just talk about what you should or should not do," she said. "We need to deliver on all counts."
Loh cited the experience of securing US$10 billion to phase out polluting diesel vehicles, a scheme she described as "the biggest of its kind in the world".
"You have to articulate and explain the scheme, work with stakeholders, co-ordinate with department colleagues and the Transport Department on how to implement it, and work out all the details before going to the legislature," she said.
A similar experience involved the unresolved battle for funding for the landfill extension.
"We have to do so many things, and each is complicated, and we have to do it all at the same time. It has been extremely sobering, the most sobering time in my life," she reflected.
There were a lot of expectations that Loh would make a real difference on environmental issues when she joined the administration on September 12 last year.
A lawmaker before the handover, she is best remembered for her private member's bill to protect the harbour and her campaign to fight for still-unattained equal inheritance rights for women in the New Territories. She then led public policy research at a think tank she founded.
Loh would not say if the government's unpopularity had affected her work, but pointed out differences in how the public and lawmakers handle air and waste policies.
"There is a lot less discussion about what needs to be done about air pollution. People just say do it as quickly as possible, and legislators have been quite supportive and basically say go and get it done," she said.
"When it comes to waste, people distrust not only the government but also the issues involved because of past experience. This has become a much more contentious issue.
"I want to help to resolve it no matter how difficult it is. Let's keep going.
"The next few years will tell whether one can do it or not."
Asked if she has felt frustrated and if she regretted putting herself in her present position, she said: "I have not yet asked that question.".
This article appeared in the South China Morning Post print edition as: It's been my most sobering year, says Christine Loh