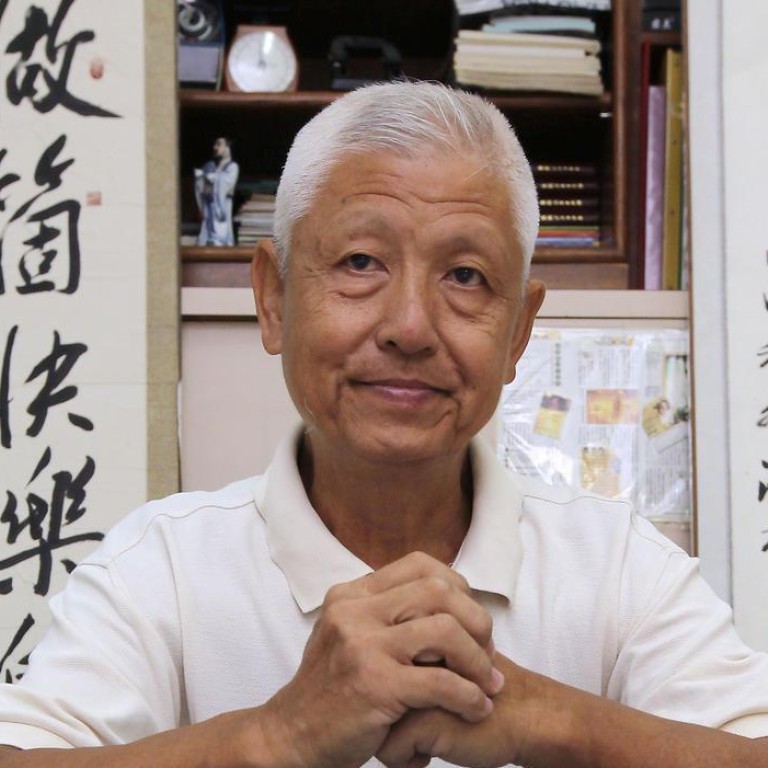 Hongkongers reach out across the border
What began as a group of friends helping out in flooded Guangxi in 1994 has become a major charitable foundation for rural mainlanders
It was in 1994, when a telephone repairman working for Hong Kong Telecom heard about a flood in the Guangxi autonomous region. With his job he was able to take time off, so he contacted a few friends and a group of them decided that rather than just coming up with a donation, they would head to the mainland to give direct help. They raised more than HK$200,000 to buy some rice and clothing, plus hand out cash to villagers affected by the disaster.
Well, that was the plan. But unscrupulous local merchants sold them bad rice, and the "disaster" wasn't the calamity on the ground that they expected - which was a good thing. But the villagers were happy to take the cash anyway.
"So we left with a feeling that this outreach had been fairly ineffectual, and hadn't had the impact we wanted," said the former repairman, Kan Yiu-kwong, 66.
These days, he is the chairman of the Grace Charity Foundation. "Afterwards, we had funds left over. So we discussed what we could do with the money. We decided that in future, we would minimise cash handouts."
Kan and his friends decided to contact the Hope Foundation, an international children's charity, at its branch in Guangxi. "We conducted a site visit, and that was a place that really needed our funds, to rebuild dilapidated schools and help the children [with school supplies]," Kan said.
It cost Kan and his group of donors just HK$200,000 to build their first school. Once built, he invited the donors to come and see the school and meet the children. "All my friends came and they said: 'Wah! It's a good deal! It's so big, with toilets and a playground.' And they wanted to build more schools."
Guangxi was the first stop, but Kan and his friends started to look at other areas like Yunnan , where help with building schools was also needed. But they weren't always welcomed.
"Yunnan is very poor, particularly in the mountainous areas," said Kan, who has gone on numerous treks to its remote villages.
"But not all the officials were co-operative. They didn't care about the kids' education, or that the schools were crumbling. They just cared about not having cars themselves."
Guizhou was also poor and hilly, but there, the officials were very enthusiastic and helpful, Kan said. "Some of the schools were so dilapidated and dangerous. There's no comparison to the new schools that we built for them."
Back then, the first nine years of education were free, but books and materials weren't - so poorer children couldn't attend school. That has now changed, Kan said, but at the time, he and his friends also looked at helping with the school supplies.
Kan established the Grace Charity Foundation in 2000. In all, around 1,100 schools have been built, which is astonishing since it began with a group of friends and has largely operated via word of mouth. Kan has remained chairman of the foundation throughout, and it has about 80 regular volunteers. He travels less to the mainland than he did, but still makes regular trips.
"These days, our focus has moved also to clinics," he says. "We started our first clinic in 2007, and have built many since then. The concept is that when we visit the schools we get to know the people who work around that area. Often, when farmers, or rural villagers in general, are sick, they have to go a long way to the hospital. So if they work in the field and hurt their back it can be very painful."
Small health issues can evolve into big problems out in the countryside if they are not attended to because of a lack of facilities, according to Kan.
"Kids don't have access to vaccines, and women don't have a proper place to give birth, so we set up infirmaries," he said. Since 2007, 259 clinics and medical stations have been built.
Kan and the charity keep in touch with many of the teachers at the schools. When he and his four friends began in the mid-1990s, many teachers at rural schools had very little support and a tiny stipend. So the charity has followed the work of those teachers.
"They would be poor all their lives and never find wives," said Kan. "But these teachers were determined to ensure these children received an education."
While there are fewer poor teachers these days, there are plenty of poor students, and the Grace foundation also helps to fund students at high school with tuition, board and textbooks.
"The students might be good, but if they don't have the funds, they can't continue their education," Kan said.
"Our resources are limited, but we try to help about 50 students at each school."
When he's not involved with his charity projects, Kan enjoys tending his garden in the New Territories. "I grow a lot of things," he says. "I've just been building some scaffolding for my pumpkins."
This article appeared in the South China Morning Post print edition as: Hongkongers reach out across border