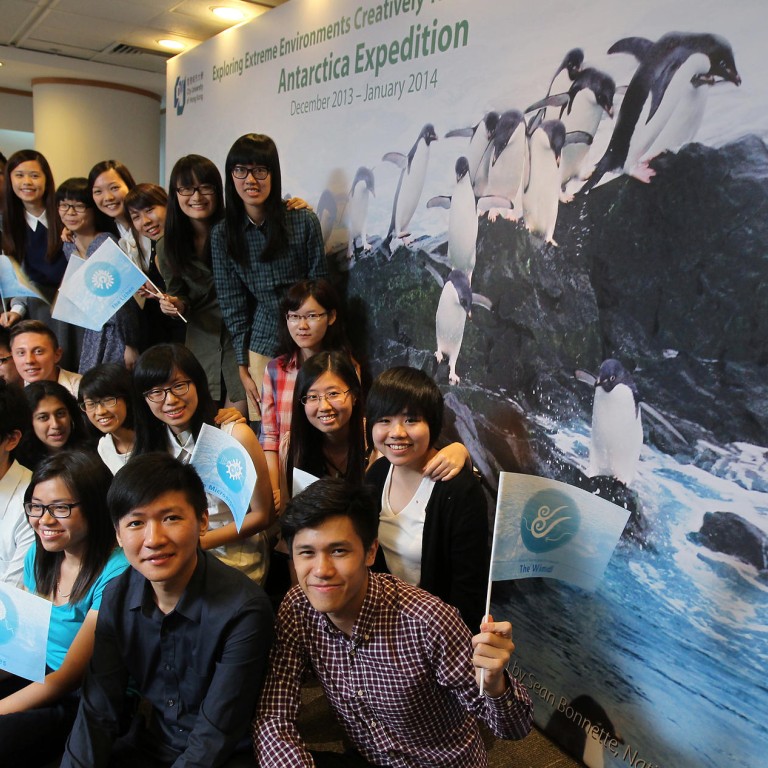 Voyage to put the art into Antarctica
University students are ready to go to the ends of the earth to forge unique creative projects, including recreating the Aurora phenomenon
City University is sending a team of 23 undergraduates on a 21-day research expedition to Antarctica. Only the group is not made up of scientists, but creative media students.
The students will be collecting environmental and ecological data to turn into creative art forms, like animation, gaming and film.
"The Antarctica expedition enables artists, researchers and scientists to work together, interpreting environmental data into interesting visuals. It encourages students to create new knowledge across disciplines, and to cultivate the knowledge," said Professor Jeffrey Shaw, dean of the university's School of Creative Media.
The team will be led by associate professor Scott Hessels. "We are setting off into one of the planet's most remote landscapes, one among the most fragile and endangered," he said.
"The expedition will offer new insights into a sustainable future and help the public better understand environment issues."
Departing on December 14, the students will fly to Argentina where a boat will take them on to Antarctica.
Each of the participants presented their proposals to a strict interdisciplinary panel, with only the best winning approval.
Those students are now preparing themselves physically, as well as getting their equipment ready and are even taking first-aid courses. Another challenge is to raise HK$30,000 funding - that's about 40 per cent of the full cost per person, with the university seeking sponsorship to cover the rest of the expenses.
Anantika Mehra, who is studying electronics and communication engineering is excited about the trip. "Going to Antarctica is like a dream come true for me. I think going to the end of the earth and spending time learning about the place will be a life-changing experience."
She will be working with Mubarak Marafa on a 3-D project to recreate the aurora, the shimmering light seen in skies at high latitudes. Mehra said the project could enhance people's understanding of solar energy.
Angson Chow Yun-fu and Vladimir Baskov are doing a project on wind. "I got the idea when I was doing my favourite activity -kite-surfing," Baskov said.
They will collect multi-direction sound recordings of the Antarctic winds and compare that data with winds in Hong Kong.
This article appeared in the South China Morning Post print edition as: Voyage to put the art into Antarctica