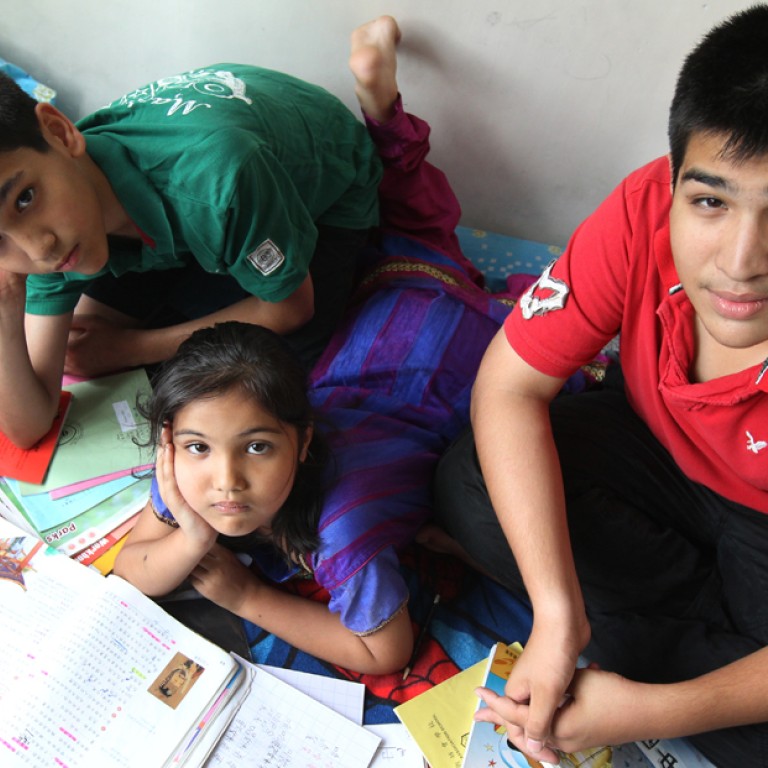 School woes help mire Hong Kong ethnic minorities in poverty
Institute of Education study finds handicap for non-Chinese begins at kindergarten, with issue of language main hurdle to finding employment
Inadequate education mires Hong Kong's ethnic minorities in poverty, researchers say, after a survey found that half of the Pakistanis living in Hong Kong are poor compared to one in three South Asians overall and one in five Chinese.
The first study of its kind showed that minority children begin to fall behind from kindergarten, with almost a sixth not attending any kind of pre-school, and the trend continues throughout secondary and tertiary education.
"What we currently have is a discriminatory and unfair education system," said Celeste Yuen Yuet-mui, an associate professor at the Hong Kong Institute of Education, which conducted the study.
Fourteen per cent of South Asian children did not go to kindergarten compared with 8.5 per cent of Chinese children, according to the survey which is based on the 2011 census.
The research also showed that 13 per cent of South Asians aged 13 to 19 dropped out before Form Five, a rate twice as high as for Chinese counterparts.
Yuen, of the teacher training institute's department of education policy and leadership, said the government had a Chinese-dominated mindset and had failed to introduce a Chinese-as-a-second-language curriculum for ethnic minorities.
This made it difficult for such pupils to stay motivated and keep up with their studies, she said. Without sufficient education and Chinese-language skills, it would be very difficult for them to find jobs, thus creating cross-generational poverty.
"We are using an assimilation approach, hoping they will change and adapt to our society without being willing to change ourselves," Yuen said.
Some ethnic minorities face a bigger education problem than others.
The study found that twice as many Filipinos as Chinese did not enter pre-school, there were three times as many Nepalese dropouts as Chinese, and seven times more Chinese than Pakistanis entered university.
Yuen said many ethnic minority children often could not get enough economic or educational support from their parents, who were poor, less welleducated and had not realised the importance of schooling for their children's careers.
Because of language barriers, she said, local teachers also did not communicate enough with these children and their parents.
She said the government should set up scholarships, provide parent education and train teachers in teaching Chinese as a second language.
She also criticised policymakers for failing to raise the issue of integration for minorities in the recently released consultation paper on population policy.
"Hong Kong people should have a new understanding about the word Hongkongers," she said. "It also means Hong Kong Pakistanis, Nepalese and Indians."
This article appeared in the South China Morning Post print edition as: Minorities 'kept poor by school woes'