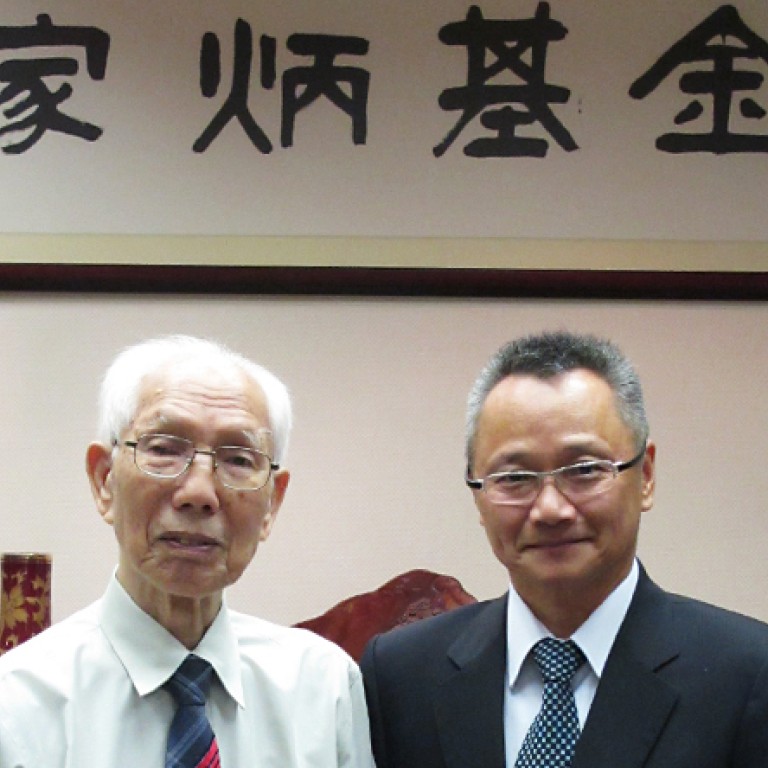 Charity begins at home for city's HK$7b top philanthropists
Total donated by 47 philanthropists beats that for six Middle Eastern states, with most of cash helping causes in Hong Kong and on mainland
A total of nearly HK$7 billion was given to charity last year by 47 Hong Kong philanthropists, a report revealed yesterday.
The study by private bank Coutts, which charted donations of more than US$1 million, put the city's big givers in the international spotlight for the first time.
The Hong Kong figure of US$877 million (HK$6.84 billion) compares to US$13.96 billion in the United States, US$727 million from six oil-rich Middle Eastern states and US$1.18 billion from mainland China.
In most cases the recipients were local - apart from in the Middle East, where poor neighbouring countries got the money.
A single Hong Kong donation of US$257 million from 94-year-old plastics billionaire Dr Tin Ka-ping made up close to 30 per cent of the city's total.
The vast bulk of the local money went to causes in Hong Kong and mainland China, with less than 5 per cent going abroad.
The actual total could be much higher, as only publicly reported donations were included, said Coutts Institute director Mark Evans.
"I believe we're just touching the tip of the iceberg," he said. "There is a rich tradition of philanthropy [in the city] and many of the donations may be done very privately."
It is the first time Coutts has included Hong Kong in its study, which previously looked at Britain and the United States. Russia, the Middle East and mainland China were also included for the first time.
The Hong Kong research was conducted by Coutts in partnership with Chinese University, with data collected from public records, charity annual reports and media reports.
Evans said there was a growing trend among the world's wealthy to set up family foundations instead of leaving everything to the children. This was particularly apparent in Hong Kong, with its many cross-generational philanthropy projects.
"Succession of family business empires has been a point of worry for many rich families," he said. "More and more families are thinking twice about leaving all the money to their children.
"They are worried that it could be very damaging [to the next generation] ... This has become one of the bigger motivations for philanthropy."
Tin's huge donation went to a foundation he established in 1982 focusing mainly on education in Hong Kong and mainland China.
His gift pushed foundations to the top of the city's recipient list.
About 16 per cent of the money benefited the public and society, with 15 per cent going to higher education.
As in most other regions in the study, the bulk of the money stayed at home.
Hong Kong charities and non-governmental organisations got 83 per cent of the total, with about 15 per cent going to mainland China and the rest overseas.
Mainland Chinese philanthropists made 207 donations of more than US$1 million.
As in Hong Kong, 33 per cent of the money went to foundations, while 25 per cent went to the government to help its many social programmes, Evans said.
Philanthropists in the six Middle Eastern countries in the study gave a total of 28 donations of more than US$1 million.
This article appeared in the South China Morning Post print edition as: Charity begins at home for city's HK$7b top givers