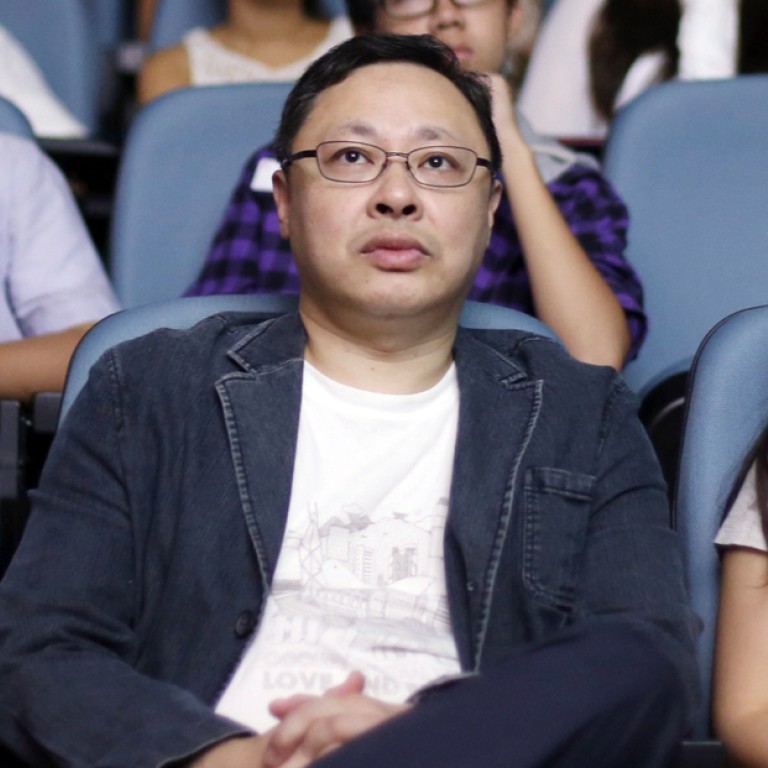 Occupy Central may be delayed until government offers 'clearer' proposals
Organiser says pro-democracy campaign might have to wait until end of next year, when it can assess government reform proposals
The Occupy Central campaign could be put off until the end of next year, when it can decide if the government has tabled an "acceptable" electoral reform package, its core organiser Benny Tai Yiu-ting said yesterday.
Tai said the movement faced "no choice" but to delay any action, which had originally been planned for the summer of next year, as the government had not set out clear proposals accepting or rejecting the group's demands.
Two pan-democrat legislators expressed concern that the campaign could risk losing its momentum.
NeoDemocrats lawmaker Gary Fan Kwok-wai said the end of next year would be "a bit too late" for any action.
"Following the original timetable could be better for fermenting support," Fan added. "But I'm not worried about the prospect of Occupy Central. There's still a chance that the [overall pro-democracy] campaign will achieve its aims."
Labour Party chairman Lee Cheuk-yan said the new timetable might not be too late, but organisers would have to find ways to "keep the pressure on".
"It has to do with the principle of civil disobedience," Occupy organiser Tai said. "When the authorities … haven't rejected your demands … you must try all legal options first.
"It would be difficult to [occupy Central] in July when the government still hasn't tabled a detailed proposal."
The Occupy movement has threatened to mobilise 10,000 people in a non-violent move to block roads in Central in July next year as a last resort if the administration fails to deliver an acceptable plan for implementing universal suffrage for the election of the chief executive in 2017.
Secretary for Constitutional and Mainland Affairs Raymond Tam Chi-yuen revealed yesterday that it would take at least two months for his bureau to write its report after the public consultation ended in May.
As Beijing must then approve the launch of political reform, before another round of consultation must be held, the government's electoral package might not be ready until the fourth quarter of next year.
Tai said Occupy Central would hold its first multimedia voting exercise on January 1. On the same day, pan-democratic groups will stage a mass rally. Occupy will then hold meetings in April and May, which Tai hoped would involve about 10,000 supporters, to discuss and rate some dozen reform proposals.
Several top-rated proposals will be tabled for all Hongkongers to vote on in June. The proposal with the most votes will be submitted to the government.
"If the government's package is completely the same as ours … there's no need for civil disobedience. [But we have to do it] if the package has obviously deviated from international standards," Tai wrote in the yesterday.
This article appeared in the South China Morning Post print edition as: Occupy Central 'may be delayed'