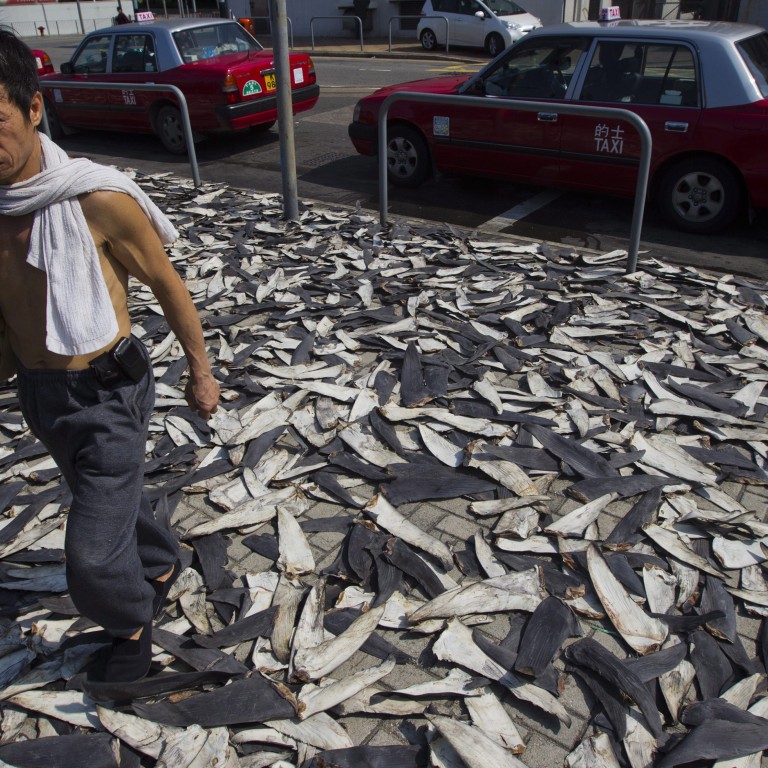 Environmentalists hail China's banquet ban on shark fin
Environmentalists hailed on Monday a Chinese government ban on serving shark's fin, bird's nest soup and other wild animal products at official functions, saying it will set a precedent that will help protect endangered species.
China's ruling Communist Party announced the ban as part of a sweeping government crackdown on corruption, excessive spending and extravagance.
An official notice from the party's Central Committee and the State Council, China's cabinet, released on Sunday "ruled out dishes containing shark fins, bird nests and wild animal products in official reception dinners".
"I think it is great. I think it is extremely important for a whole bunch of reasons," said Matthew Durnin, a former director of science at the Nature Conservancy, who has spent 20 years in China working on projects concerning endangered species.
"With sharks particularly, they are an apex predator, they are very important. Lots of systems and animals are getting destroyed in the oceans.
"Something that is at this higher level in China really sets a precedent that needs to be set," he said in Beijing.
Shark fin soup has long been a luxury enjoyed by China's wealthy, but environmentalists say shark populations around the world have been decimated by its consumption.
Durnin said he believed Beijing would enforce the new ruling, as concerns over the environmental impact of such habits had become "very high profile" in recent years.
Huge banquets are commonly held by local officials and state-owned companies in China to show off wealth and status to visiting guests, and expensive dishes such as shark's fin have long been staples of the occasions.
Yao Ming, the former NBA basketball player who is possibly China's biggest ever sports star, pledged to stop eating shark fin in 2006 and two years ago launched a campaign urging Chinese to do the same.
"It's a commendable decision and a brave one that the Chinese government has taken," said Alex Hofford, executive director of the marine conservation group MyOcean, based in the southern Chinese territory of Hong Kong.
The decision was "hugely significant", he said.
"It's going to have a great impact on society, because what the government does shows leadership in society and then the corporate sector will quickly follow suit," Hofford said.
"From a cultural point of view, it's pretty important that they... recognise how outdated traditions can be left by the wayside eventually like footbinding and slavery - why not shark fins?" he said.
"It doesn't really matter if it is for environmental (reasons) or for curbing official extravagance, as long as the job gets done," he said.
The decision would have a "massive impact" on some restaurants serving shark fin, said Gary Stokes, Hong Kong coordinator for the conservation campaign group Sea Shepherd.
"The reason why they're doing it mainly is austerity cuts, however the ramifications it's going to have on conservation to the sharks is huge," he added.
The new rules were intended "to provide diligence, fight extravagance, and to build a clean government", the official announcement on Sunday said.
The detailed document also bars expensive liquors and cigarettes from being offered at local authority receptions.
Officials below provincial level are banned from staying in hotel suites on business trips, while local hosts are forbidden to give them cash, securities or souvenirs as gifts.