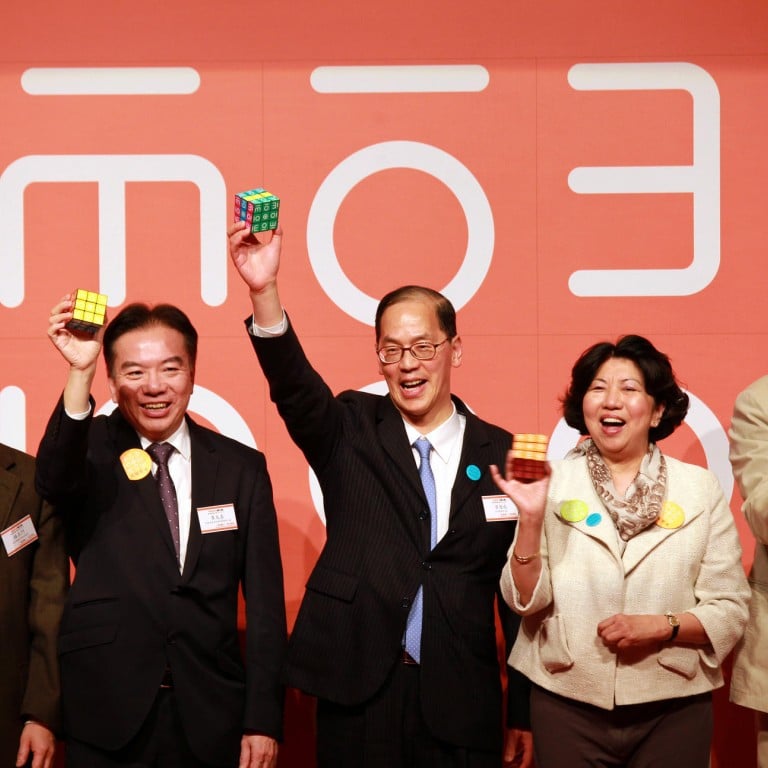 Bless Hong Kong campaign seeks to tackle poverty through community action
Bless Hong Kong campaign aims to raise public awareness of disparities
Treating the elderly to free dim sum lunches and taking poor families to watch soccer matches for free - just two of the ideas in a HK$5 million campaign to fight poverty through community-wide activities.
The Commission on Poverty's Bless Hong Kong campaign aims to "help the underprivileged, foster the spirit of giving and boost the social mobility of youths".
It will launch on February 6 and includes a three-year "Future Stars" programme, jointly launched with the Council of Social Service, to target disenfranchised youths and provide them with pre-employment training and short-term internships from participating organisations. An Upward Mobility Scholarship of HK$5,000 will be awarded to 7,000 underprivileged secondary school pupils each year.
Leonie Ki Man-fung, vice-chairwoman of the Commission on Poverty's societal engagement task force, said the campaign would pull together efforts from the community, business sector and government for "a more powerful effect".
"The main idea is raising public awareness on the disparities in Hong Kong," said Ki. "Our tagline is 'helping those in need, is a blessing in deed'. To tackle the root of the poverty problem, the concerted efforts of the community are needed."
She called on organisations and groups to apply to take part in the activities, which are scheduled to be held between February and July. Each month will have a different theme, with February dedicated to the elderly, March for pupils, April for youth, May for children, June for families and July for soccer fans.
Ki denied the campaign would be another expensive government PR campaign, like the recently ended eight-month "Hong Kong: Our Home" exercise, and vowed to ensure the money was spent well.
The government will provide HK$2 million and HK$3 million will come from the Jockey Club.
Sze Lai-shan from the Society for Community Organisation welcomed the campaign.
But she said it would not have as large an impact as policy-oriented initiatives by other commission task forces such as the Community Care Fund.
"As long as they aren't blowing money on lots of PR and carnivals, it sets a good example for the community," she said.
This article appeared in the South China Morning Post print edition as: A community push to beat poverty