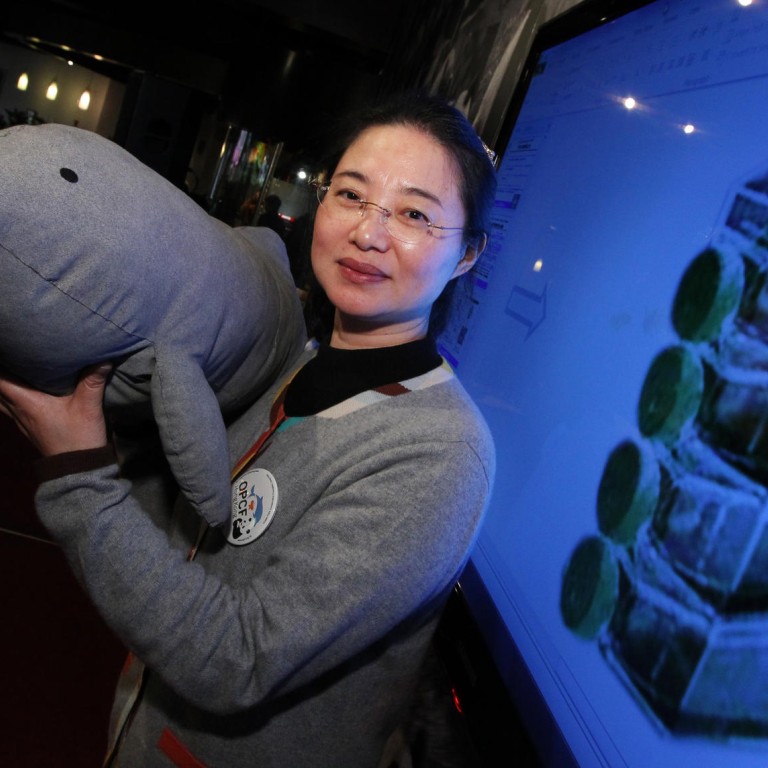 Polluted Pearl River Estuary is killing pink dolphins, research finds
Study highlights threat of estuary pollutants, but campaigners say construction is greater danger
Pink dolphin populations are under threat from high concentrations of organic pollutants and heavy metals in the Pearl River Estuary, research backed by Ocean Park's conservation arm has found.
The levels are much higher than those found in the Yangtze and Yellow River estuaries and threaten the marine mammals' immune and reproductive systems, the researchers say.
With funding from the Ocean Park Conservation Foundation, Guangzhou-based Sun Yat-sen University analysed water and tissue samples from the carcasses of stranded Chinese white dolphins, known as pink dolphins.
Detected in the samples were high levels of heavy metals such as mercury, lead and arsenic, persistent organic pollutants and DDT, an organic chloride pesticide banned in most countries including the mainland.
Dolphin campaigners welcomed the research but said the results were nothing new and construction projects were a bigger threat - a notion rejected by the foundation.
"Levels of heavy metals … in the sediment samples from some parts of the estuary waters are much higher than those found in the Yellow River and Yangtze Estuary," Professor Wu Yuping of the university's School of Marine Sciences said.
The professor said the pollutants could affect pink dolphins' immune and reproductive systems and even induce tumours. "Calves and fetuses can also be exposed to the pesticides from the mother's milk and through the umbilical cord."
The university claims to have established the largest pink dolphin DNA and marine mammal specimen bank in the country, with 150 samples from stranded pink dolphins, 480 fish samples, 48 species of fish and 146 water samples from the estuary.
Since 2006, there have been more that 229 cases of cetaceans, including dolphins, being stranded locally.
Dolphin Conservation Society chairman Samuel Hung Ka-yiu said DDT could sometimes be found in ship anti-fouling paints.
"There's been a lot of research on this topic already," said Hung, describing the results as "nothing new". "But the problem now is not the lack of science or research, it's the lack of action."
He said expensive, high-profile research projects masked the real issues - construction of the Hong Kong-Zhuhai-Macau bridge and the airport's proposed third runway.
"All our research shows building in a dolphin's natural habitat is bad not only in terms of pollution but noise and stress from acoustic disturbances and habitat loss," Hung said.
"But if science can't inform action, then what's the point of more research?"
Foundation director Suzanne Gendron argued there was little correlation between construction of the bridge and declining dolphin populations, saying pollutants were the "smoking guns".
This article appeared in the South China Morning Post print edition as: Dolphin deaths: 'smoking gun' found in estuary