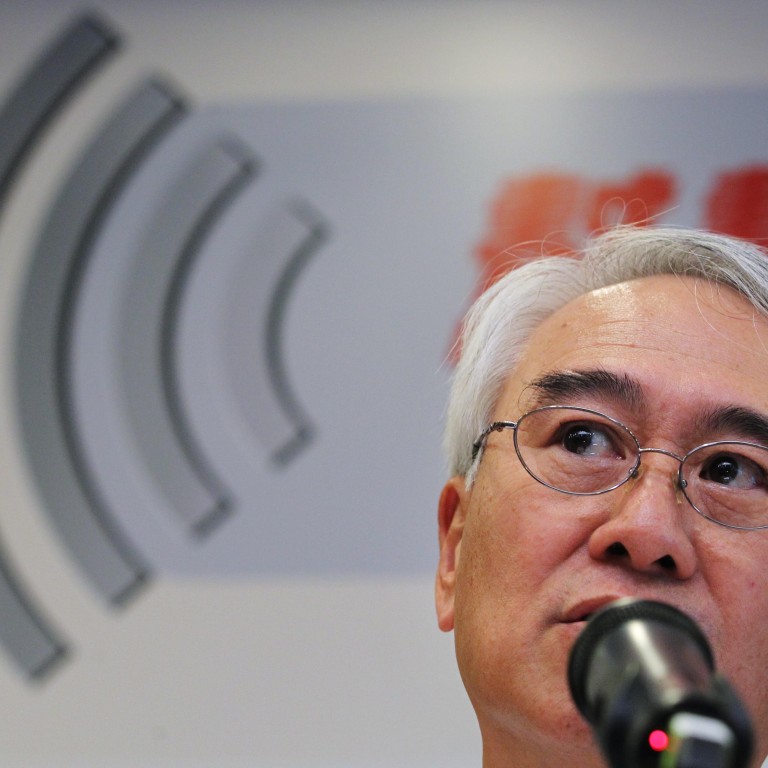 Update
Cap chief executive hopefuls at 3: anti-Occupy Central campaigner
A core member of the group formed to oppose the Occupy Central democracy campaign has suggested ditching the idea of public nomination and limiting the number of chief executive candidates in the 2017 election to three.
Under the proposal yesterday by radio host Robert Chow Yung, chief executive hopefuls would need to pass two thresholds to become formal candidates.
Chow, one of six convenors of the Silent Majority for Hong Kong, said any form of public nomination, which allows voters to choose chief executive candidates, should be ditched as "unconstitutional and unfair".
"The more supporters are needed for one to be qualified as a candidate, the fewer can run for the election," said Chow. "Compliance with the Basic Law is the overarching principle when we consider reform proposals."
Under Chow's proposal, candidates would require 30 to 80 endorsements from the nominating committee before then running for a "pre-election".
The committee, responsible under the Basic Law for officially nominating candidates, would then return three candidates by block voting, under which each voter makes three choices on a single ballot paper to indicate their favourites. The rest would be screened out.
Chow said screening occurred "everywhere in the world" and claimed the US and UK both held "two-horse races".
"My proposal is better - I allow three candidates."
To form the nominating committee, Chow suggested retaining the four main sectors used to form the existing Election Committee, with each holding the same number of seats.
Silent Majority - which said Chow's suggestions were his personal views - announced the launch of a campaign aiming to raise HK$5 million to HK$6 million to oppose Occupy Central's civil-disobedience movement.
Another convenor, Fung Ka-pun, said that Silent Majority had garnered wider public support following months of work since the group's formation.
In a separate development, Chief Secretary Carrie Lam Cheng Yuet-ngor met the constitutional study group led by New People's Party chairwoman Regina Ip Suk-yee. Ip called on the government to enlarge the franchise of the nominating committee to increase its "democratic elements".
This article appeared in the South China Morning Post print edition as: Public nominations are unfair, says radio host