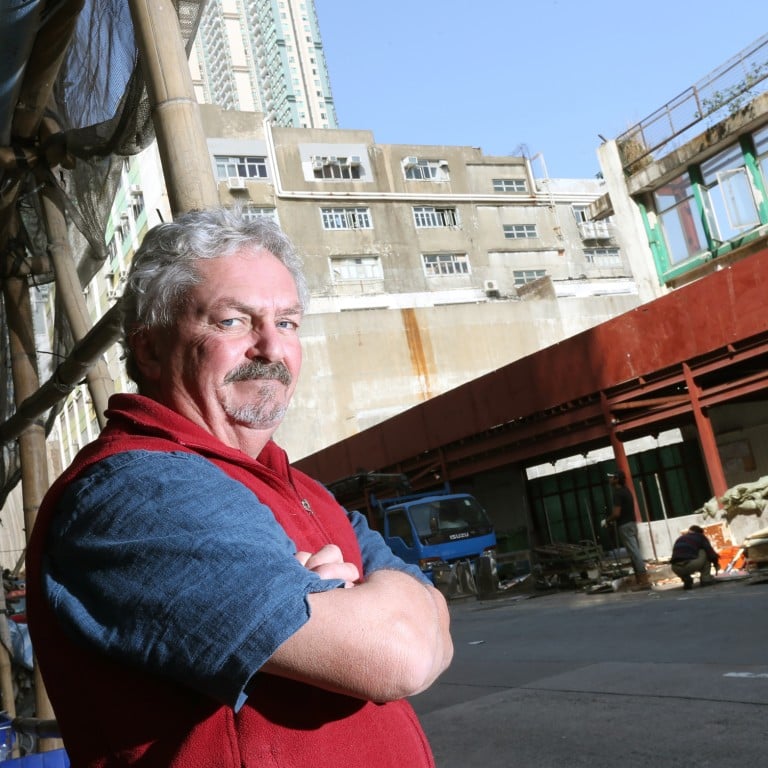 History buff Hugh Farmer on quest to trace the 'fragrance' in Hong Kong
Hugh Farmer's dream is to trace the history of the incense industry in old Hong Kong "because that's how [the city] was named".
The former English teacher turned historical researcher was referring to the "heung" in Heung Gong, the Chinese name meaning fragrant harbour that colonists adapted as Hong Kong.
This is part of the research he is conducting through the Industrial History of Hong Kong group that he established just over a year ago.
"I was very intrigued by the subject and there was no such group or society to join," he said. "I felt it was an immensely important part of Hong Kong history which involved huge numbers of people here and which was being rapidly forgotten."
Since it was launched in November 2012 the group has received contributions from academics and other people interested in the subject and sent out newsletters to subscribers. Farmer also posts articles and information on the group's website, industrialhistoryhk.org.
Farmer said he had learned a lot about the city's past.
One area was the textile spinning industry, which was launched in the late 19th century but didn't get into its stride until after the second world war.
The first cotton spinning factory was opened by Jardine Matheson in So Kon Po but was moved to Shanghai in 1914 because of a lack of skilled workers, electricity and clean water. The seasonal high humidity also made the city unsuitable for spinning yarn, he said.
When South China Textile opened after the war it was found that the heat generated by the machines dispelled the high humidity and the industry expanded rapidly in the following two decades. By 1975, there were 40 spinning mills in Hong Kong, employing 350,000 workers, accounting for half of the total workforce at that time.
All that remains of the industry now is a lump of concrete in Mok Cheong Street, To Kwa Wan, part of the façade of Eastern Cotton Mills that was established in 1954 and closed in 1981.
A fragrance of a different kind was provided by another little known industry, ginger factories. One of the first was Man Loong, which opened in the late 1860s in Temple Street.
The ginger was transported to the city from Guangdong, where it was peeled and boiled. It was preserved using syrup and cane sugar in Hong Kong, and then exported to the Chinese communities in America, Europe and Australia.
Farmer is also studying mining, agriculture, utilities and transport in Hong Kong. He hopes that the group could become more organised in the future, with meetings lectures and field trips, so the industrial heritage of the city would not be forgotten.
"Perhaps one day there will be an industrial history museum in Hong Kong," he said.