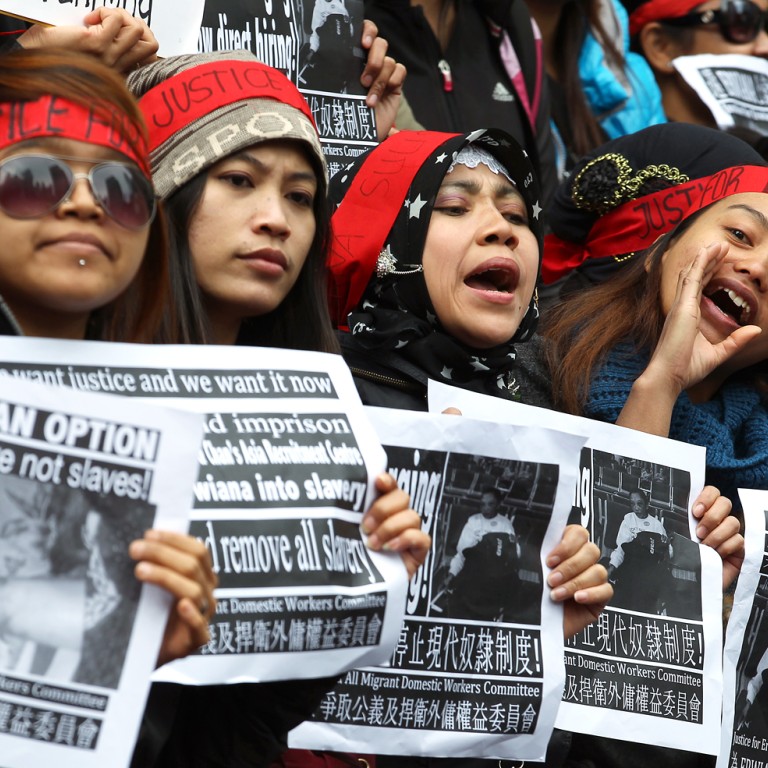 New
Four in five maid agencies operate without licenses from Indonesia
Only about 200 of 1,000 foreign domestic helper agencies in Hong Kong have obtained licenses from the Indonesian consulate to bring in maids from the country, an agencies' representative said on Tuesday.
Teresa Liu Tsui-lan, vice-chairwoman of the General Chamber of Manpower Agencies, said these agencies needed to get a licence from the Hong Kong government to run businesses. But she said it was very easy to get one.
"You need to have an office and you cannot have criminal records...but some people manage to get a licence even if their offices are their home," Liu said.
A bigger problem is the agencies are not required to get a licence from the Indonesian consulate under Hong Kong's law, Liu said.
The consulate has a stricter set of licensing standards, such as requiring agencies to arrange a boarding house for domestic helpers to gather on their day-offs, and a translator to help the agencies communicate with the workers.
"The government should not let them run businesses in Hong Kong if they do not have licence from the consulate," she added.
Liu was speaking in a radio programme after police arrested a 44-year-old woman who allegedly tortured Erwiana Sulistyaningsih, 23, on Monday. Erwiana is currently being treated in a hospital at her hometown in Indonesian.
Organising secretary Leo Tang Kin-wah of the Hong Kong Federation of Asian Domestic Workers Union, said it was time the government took the responsibility of protecting foreign domestic workers.
The government should offer boarding houses for workers who escape from abuse so they have a temporarily place to stay while waiting for results of police investigations, Tang said.
He also called on the government to abolish a rule that requires workers to live with their employers, saying the rule makes the workers difficult to escape when they are abused.
But Liu said this would not work as the employers could not afford the extra rent.