Focus
Get more with myNEWS
A personalised news feed of stories that matter to you
Learn more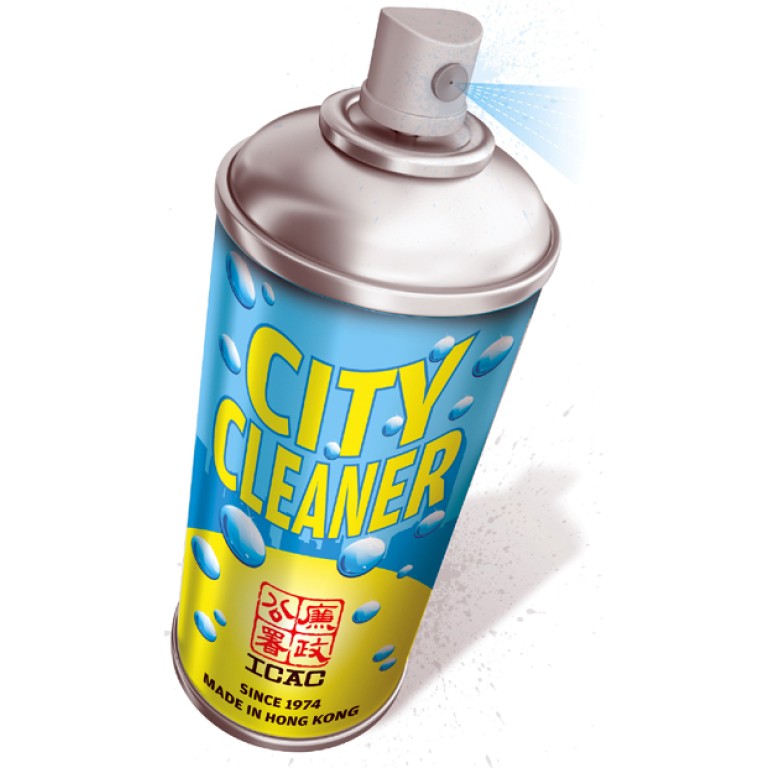 Forty years since its creation, how the ICAC cleaned up corruption in Hong Kong
The graft-busting agency, 40 years old today, has helped transform the city beyond all recognition
In the summer of 1973 decorated police chief superintendent Peter Fitzroy Godber could see the writing on the wall.
The London native had spent more than two decades living in Hong Kong, a city where institutionalised corruption penetrated every strata of society.
Bribes known as "tea money" were paid for basic services, from getting a home phone installed to making sure firefighters showed up when there was a blaze.
Police officers of all ranks had accepted payoffs for decades. In 1971, an internal police unit discovered an unusual remittance from Hong Kong to Canada; C$12,000 had been transferred to a Canadian bank account under the name "P. F. Gedber".
Police launched an internal investigation, codenamed "Havana". But with limited powers, the anti-corruption unit made little progress. Godber applied for early retirement, asking to quit his post in July, 1973.
But three months shy of his departure, the police commissioner received a tip. Police contacted 480 banks and found millions of dollars in overseas and local bank accounts - all controlled by Godber.
Once hailed a hero during the 1967 riots for confronting violent protestors, Godber panicked. He asked that his retirement start in June. The prospect that he might flee sparked the creation of one of the world's most powerful anti-graft organisations : the Independent Commission Against Corruption.
The ICAC began work 40 years ago today. The commission has been credited with transforming Hong Kong and paving the way for the economic boom of the 1980s and 1990s, which helped a more honest city become an international financial hub.
In his 2004 book, , Steve Tsang , a Chinese studies professor at University of Nottingham, described the ICAC as "one of the best parting gifts from the colonial government", which "made the right psychological impact on the general public".
The commission continues to wield considerable influence and much of the public remain confident in its work. Yet, in recent years, the body has been vilified after former ICAC chief Timothy Tong Hin-ming was accused in 2012 of misusing public funds during his tenure. The case is still under investigation.
In 2012, the latest report by the ICAC Complaints Committee, an independent office, says it received 19 complaints containing 57 allegations against the corruption agency and its officers. More than half of the allegations related to misconduct, followed by neglect of duties and abuse of power.
However, despite criticism of the ICAC, the scale of the influence the institution has had on Hong Kong can be gauged by how unrecognisable the city is from the dark days of the 1960s and 1970s, when corruption ran through almost thread of society.
The ICAC began its work on February 15, 1974, in an aptly named location: the Sincere Building in Central. The agency later moved to its current headquarters in North Point, and today boasts a staff of 1,300.
In the early years, the focus lay with police corruption and disrupting complex networks of syndicated bribe-taking in many police stations. In the Yau Ma Tei fruit market case, a heroin racket in West Kowloon in 1976, the ICAC rounded up so many officers that the local police station was nearly empty.
Neil Maloney , a British expatriate who joined the Hong Kong police force in 1969 before becoming an ICAC investigator in 1974, recalled that each police station had a dedicated room for a "collector", whose sole job was to buy the bank drafts to send bribes to local and overseas accounts.
Leaving the ICAC in 2000, Maloney says his former employer was pivotal in creating modern Hong Kong.
"Forty years ago, people joined the police and government so they could be corrupt, but now you've got young people working in government who have lived in a corruption-free society," he says. "The younger generation take it for granted, but 35 years ago the way the government was run was like Bangkok or Manila."
In the summer of 1973, police rushed to collect evidence before Godber's scheduled retirement date.
After searching Godber's government accommodation, police found three logbooks and financial documents. The new evidence revealed that Godber controlled HK$4.3 million in assets, six times more than his total income since joining the police in 1952.
But police couldn't prove the money had been obtained illegally. On June 8, 1973, Godber did what any desperate man would have done: escape.
Using a special airport security permit issued to police officers, he bypassed customs, boarded a flight at the old Kai Tak airport to Singapore, and flew to his native England.
The public exploded. Residents stormed Victoria Park, demanding that Godber be hunted down.
The governor at the time, Sir Murray MacLehose, called a commission of inquiry, which recommended an all-powerful independent anti-graft agency. Its first job was to bring back Godber.
After eight months of legal battles, the once clean-cut Godber - by then sporting a bushy beard - was extradited to Hong Kong. He was charged with one count of conspiracy and one of bribery, after being accused of taking HK$25,000 from a Chinese police superintendent who had been desperate for a promotion.
Despite a mountain of evidence amassed over many years, just one witness testified against him. Yet Godber was found guilty in 1976 and sentenced to four years in prison.
During ICAC'S initial years, many citizens, civil servants and police officers hated the commission because they missed the extra money from pay-offs. In 1977, dozens of officers stormed the ICAC offices, punching staff.
The then-governor made a bold decision that shocked the ICAC staff: The city would pardon cases of corruption that had occurred before 1977 through a partial amnesty. It appeared to be a blow to the ICAC , but the decision - in hindsight - was a godsend, Maloney said.
"It was a brilliant move because police themselves said we've been given a second chance," he says.
Cases deemed to be very serious were still pursued. The reprieve meant that the young commission could continue its work, but with a shift in focus.
"We sat on the waterfront near the Star Ferry, eating ice lollipops wondering what we were going to do," said a former investigator, who wished to remain anonymous, who served with the ICAC from 1974 to the late 1980s. He, like Maloney, was among the very few officers hired in the first wave of recruitment - because so many local police were under investigation.
After the 1977 partial amnesty, the ICAC's attention turned towards illegal behaviour in the disciplined services, government departments and later, the private sector.
As cases mounted, the commission hired fresh graduates. Sociology graduate Raymond So Wing-keung was recruited in 1976.
"I wanted a meaningful job and at the time, the Chinese name of the ICAC was very different to what it is now," So said. "Literally, it meant 'Specially assigned by the Governor of Hong Kong, the Independent Commission Against Commission'." He moved up the ranks to become a chief investigator in 1985, and in 2011, became assistant director in the operations department. Now 60, he will retire this June.
Some experts say that Hong Kong became an international financial hub - receiving more than HK$82 billion in overseas investment since 2000 - because of the commission's work.
"The ICAC's mandate to find and investigate corruption in Hong Kong has made the archipelago one of the most corruption-free areas in the world," wrote Bryane Michael , a fellow with University of Hong Kong's law faculty, in a paper published last month, in which he considers how the ICAC might reduce graft on the mainland.
"The answer is very, very carefully,'' he wrote. "You can't say overnight that you want to be corruption-free; China would blow apart."
A recent survey by the ICAC, which has a current annual budget of HK$927 million, found that 95 per cent of respondents supported their work, but the figure was a four-year low.
Public confidence was key to its survival and success, said So.
"A majority of the community now supports the ICAC, but there are a lot of people who may not like us because we are stopping them from making more money," he said.
One of the highest-profile cases that ICAC is pursuing is that of the Kwok brothers - Sun Hung Kai Properties executives Thomas Kwok Ping-kwong and Raymond Kwok Ping-luen, along with former chief secretary Rafael Hui Si-yan. They have been charged with bribery and misconduct in public office.
With the mainland graft crackdown of President Xi Jinping with high-profile cases such as Bo Xilai , will the ICAC still be relevant in the next 40 years?
"Greed is a human instinct," So said. "When people are greedy, you have corruption."
Major ICAC cases
1974-75: Former police chief superintendent Peter Fizroy Godber was charged with bribery and conspiracy after investigators linked to bank accounts worth HK$4.3 million. Extradited from England in 1975, he was convicted and sentenced to four years jail.
1976-78: ICAC shut down a heroin racket at the Ya Mau Tei fruit market in West Kowloon where police had received kickbacks from drug dealers. Some 87 police officers were arrested on suspicion of taking bribes in the ICAC's single biggest operation.
1976-79: Former detective sergeant Lui Lok, forced to retire early in 1968 when he could not explain his extensive assets, was later investigated and arrested in 1978. He was eventually convicted, sentenced to two years and fined HK$16 million.
1983-2000: Structural defects at 26 public housing blocks in Kwai Fong built between 1964 and 1973 were traced to construction companies who cut corners after winning multi-million dollar government contracts. Three contractors were convicted.
1986-87: The ICAC uncovered fraudulent loan practices at the Overseas Trust Bank which clocked HK$700 million in bad debts. The bank's chairman and other senior executives fled Hong Kong but were extradited. All received prison sentences.
1998-2000: The chief property manager of the Government Property Agency was arrested for accepting kickbacks that favoured one company, in exchange for contracts worth more than HK$100 million. He was imprisoned for 30 months.
This article appeared in the South China Morning Post print edition as: How the ICAC cleaned up