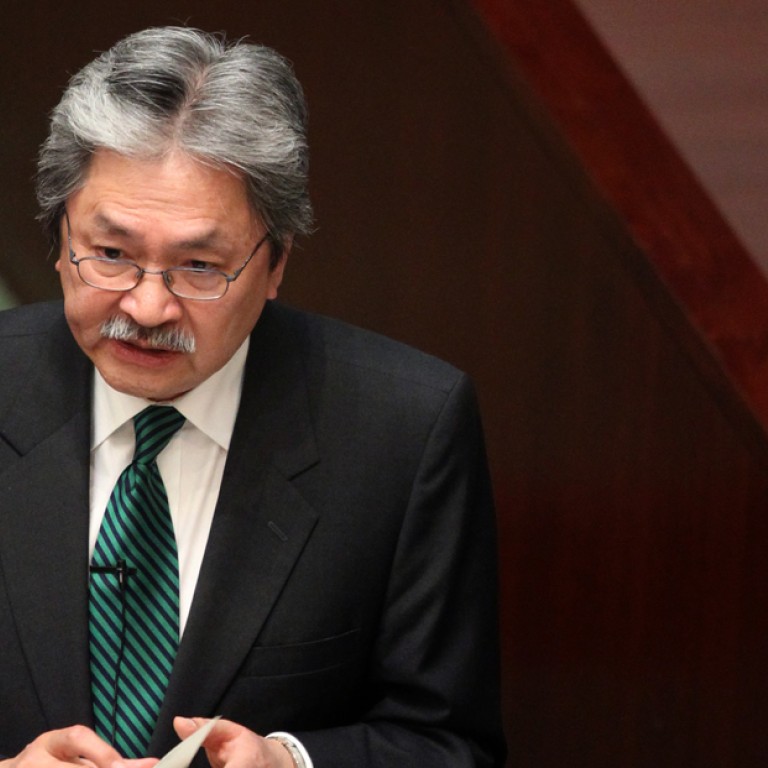 Budget passable, but fails to meet city's biggest challenge
No sign of concrete steps to deal with the cost of our ageing population
There are good points in this year's budget, John Tsang Chun-wah's seventh. First, in setting "competitiveness" as the theme, Tsang talks of three pillars that support Hong Kong's economic success: opportunities presented by the mainland, commitment to free market principles and our positioning as a world city. This message will help allay the concerns of some observers that Chief Executive Leung Chun-ying tends to be more northward looking and interventionist than his two predecessors.
To enhance Hong Kong's attractiveness internationally, the budget proposes a number of welcome initiatives to make our city "smarter" and "more liveable", such as doubling the number of public Wi-fi hotspots.
In mentioning Hong Kong's active role in fostering external commercial relations, Tsang seems to take pride in the fact he chaired the Sixth ministerial conference of the World Trade Organisation, held in Hong Kong in 2005. But the central government's decision not to allow Hong Kong to host the Asia-Pacific Economic Co-operation forum's finance ministers in September certainly had a negative impact on Hong Kong's international status.
Second, the budget has cut back one-off relief measures while preserving salaries and profits-tax reductions. The expected increase in tax allowance for dependent parents and grandparents should please the middle class, although I consider the less than 5 per cent rise to be on the low side.
Third, new initiatives proposed for the Vocational Training Council to enhance the quality of our workforce and for the support of small and medium-sized enterprises are worthwhile. While improvements to the Innovation and Technology Fund are justified on their merits, I hope the information and technology bureau, if and when it is set up, will undertake a comprehensive review of the effectiveness of this 15-year-old fund.
Where Tsang fails miserably is in his reluctance to deal with the long-term impact of an ageing population on our public finances. In his first budget in 2008, he told us the tax base from salaries would become increasingly narrow due to decreasing worker numbers.
He also said public spending related to elderly people, such as medical and social-security payments, would increase substantially. It was not until last year that he set up a working group on long-term fiscal planning to look into the matter.
The group's main finding, released yesterday, was that if services were enhanced in line with historical trends, an increase of about three per cent per year each for education, welfare and health, a structural deficit would emerge in the government budget in seven years. The group recommends, among other things, broadening the revenue base, which I suppose includes the option of a sales tax. Tsang's predecessor Henry Tang Ying-yen raised this idea and quickly shelved it due to widespread opposition. Tsang's response to the recommendation was that he would "strive to forge a consensus".
I hope Tsang will not wait until next year's budget to consider the matter. He should make it a priority and issue a public consultation paper setting out options to ensure the long-term sustainability of our public finances.
Joseph Wong Wing-ping is a commentator and former civil service minister
This article appeared in the South China Morning Post print edition as: A passable effort, but one that fails to meet city's biggest challenge