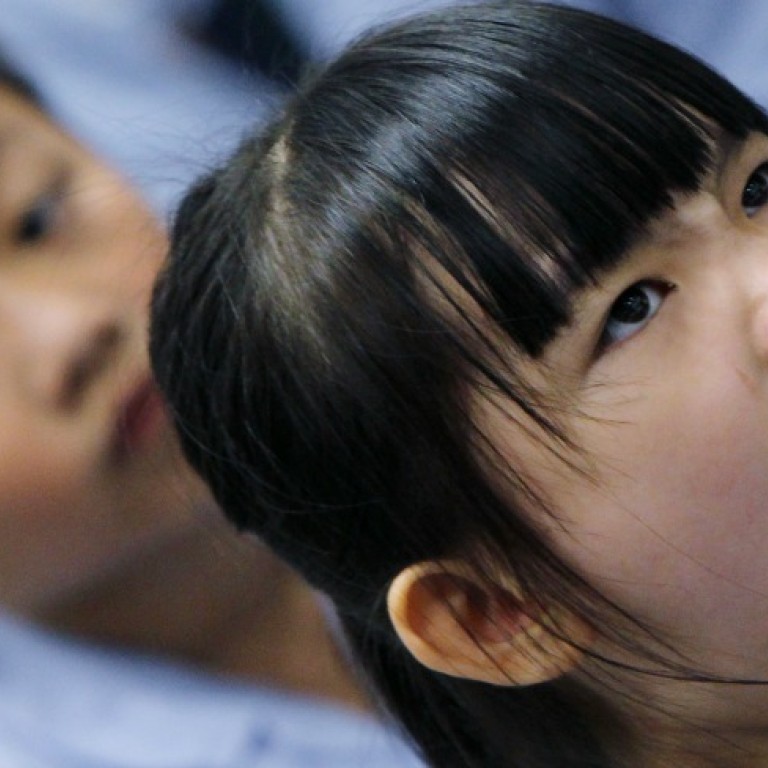 New
Teaching pupils about benefits of rest has no effect on their sleeping habits: study
Results of Chinese University research are nothing to lose sleep over
Offering students special classes on the benefits of sleep had almost no effect on their sleep habits, a Chinese University study has found. But one school which delayed the start of its school day by 15 minutes as part of the study has decided to make the schedule change permanent after it proved popular with teachers and students.
"While the results aren't as successful as we expected… students were more attentive in class," said professor Wing Yun-kwok from the Chinese University of Hong Kong's faculty of medicine. "[Previous] studies had shown that because teenagers' biological clock is two hours slower than adults, it is actually slightly harder for them to sleep early and wake early."
Fourteen schools with a total of 4,456 students participated in the study. Some students were given "sleep education" on how sleep could affect health, growth and grades.
The research period was from 2011 to last year.
After a full school year, the study found that students who did not receive sleep education slept an average 8 minutes less than they had at the beginning of the year, while those who did receive sleep education slept an average of 5 minutes less. Students filled out questionnaires before and after the school year in which they answered questions about their attention levels and psychological functioning.
Only one secondary school out of the 14 schools was willing to participate in the second part of the research – delaying the start of the school day by 15 minutes.
Out of the 60 teachers at Assembly of God Hebron Secondary School that were interviewed, more than 90 per cent said delaying the start of the day had a positive impact on students.
"A lot of blood and sweat went into [securing] those 15 minutes," said headmaster Chester Kwok Chi-hung. Kwok said there were complaints from parents and the school had to go to great lengths to appease them so that they could conduct the experiment.
But after a year of starting school 15 minutes later, Kwok decided to continue with the new schedule, seeing good results among his students.
"When so many teachers and students like the plan after a year, it's definitely a good move," he said.
Kwok said he wished he had known more about the relationship between sleep and health when he was a youngster. "I sleep four hours a day regularly. Now over 70 per cent of my three main arteries are clogged, I have sleep apnea and I have abdominal obesity," he said.
According to various scientific studies conducted both in Hong Kong and overseas, insufficient sleep may increase the likelihood of obesity – especially among teenagers, said professor Alice Kong Pik-shan, associate professor at Chinese University's department of medicine and therapeutics. Short sleep duration increases chances of obesity by 1.4 times among adults and 1.8 times among teenagers.
Chances of high cholesterol, sleep apnea, clogged arteries and diabetes are also higher among those who don't sleep enough, she said.
"It's especially detrimental among teenagers, because those are the years where eating, sleeping and living habits are formed," she said. "It'll be harder to change once you've acquired a bad living habit."